On June 15th, the Judicial Panel on Multidistrict Litigation (JPML) issued a report on pending MDL dockets currently active in all U.S. District Courts. The document shows more than 200 lawsuits pending in the Eastern District of Kentucky for the drugs Onglyza and Kombiglyze XR—a significant increase when compared to the 84 cases originally transferred to the court in February 2018 when the multidistrict litigation (MDL-2809) was first created. While lawsuits can still be included with the MDL, the court is moving things forward as the current parties await the first case management conference (CMC).
Both Onglyza and Kombiglyze XR—saxagliptin and saxagliptin combined with metformin, respectively—are  used to treat type 2 diabetes by increasing the amount of insulin made at mealtime while decreasing the amount of glucose that's produced by the liver and released into the bloodstream. This is accomplished due to saxagliptin's performance as a dipeptidyl peptidase-4 (DPP-4) inhibitor—a drug that blocks hormone-destroying enzymes in the gastrointestinal tract. While effective in this respect, DPP-4 inhibitors such as Onglyza have also been linked to an increased risk of pancreatitis and pancreatic cancer as well as heart failure and congestive heart failure—alleged claims of which account for many of the currently pending lawsuits.
First approved by the U.S. Food & Drug Administration (FDA) in 2009, problems for the new diabetes drug began to emerge over the next few years, with product liability lawsuits beginning to emerge right around the time that a panel of FDA advisors recommended that the drug's manufacturers update the products label to include the potential risk of heart failure. This coincided with early results from the SAVOR-TIMI 53 clinical trial (Saxagliptin Assessment of Vascular Outcomes Recorded in patients with Diabetes Mellitus) that was ultimately published in the New England Journal of Medicine, which suggested use of Onglyza was linked to as high as a 27 percent increase in patient hospitalization for heart failure. While the FDA did not order Bristol-Myers Squibb and AstraZeneca to modify the products' "Warnings and Precautions" labels until 2016, the number of cases was already escalating. By October 2017, a group of plaintiffs had filed a request with the JPML to consolidate all the Onglyza and Kombiglyze XR lawsuits into the Northern District of California, ultimately being centralized in the Eastern District of Kentucky in February 2018. Onglyza lawsuits alleging heart failure whose plaintiffs are California residents have remained in state superior court under Judge Curtis E.A. Karnow—specifically Case No. CJC-16-004909 .
Onglyza is not the only diabetes treatment drug currently on the MDL docket either, numerous lawsuits against Bristol-Myers Squibb/AstraZeneca creations Farxiga (MDL-2776) and Byetta (MDL-2452) exist, as well as lawsuits involving Invokana from the Johnson & Johnson subsidiary Janssen Pharmaceuticals (MDL-2750) and Merck's Januvia (also MDL-2452). As more and more people are diagnosed with Type 1 and, especially, Type 2 diabetes—the Centers for Disease Control and Prevention (CDC) currently estimates more than 30 million U.S. adults are now living with diabetes and 84.1 million show signs of prediabetes—the need for effective and safe treatments grows proportionately. Unfortunately, the rush to market with a viable product has led some drug manufacturers to fast track the FDA approval process without thorough testing or analysis of long-term clinical outcomes, ultimately forcing patients to bear the brunt of serious side effects and unforeseen risks.
For more information on the potential risks of such diabetes treatment drugs, please visit our website www.pbmattorneys.com. If you or a family member has experienced any of the aforementioned conditions potentially due to the use of a diabetes treatment drug, please contact the attorneys at Pogust, Braslow and Millrood to better understand your options.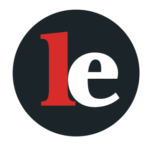 The Legal Examiner and our Affiliate Network strive to be the place you look to for news, context, and more, wherever your life intersects with the law.