On October 17th, Plaintiff's filed a motion for transfer with the U.S. Judicial Panel for Multidistrict Litigation (JPML) in an attempt to consolidate numerous lawsuits regarding kidney damage from the use of proton pump inhibitors (PPIs). PPIs include popular prescription and over-the-counter medications Nexium, Nexium 24HR, Prilosec, Prilosec OTC, and Prevacid, among others. Currently, there are over two dozen actions in the federal court system across 13 states: Arkansas, California, Illinois, Kansas, Louisiana, North Carolina, Missouri, Mississippi, New Jersey, New York, Ohio, Tennessee and West Virginia. All lawsuits make similar claims of alleged injury from the use of PPIs for the treatment of gastric acid-related conditions, as plaintiffs have been diagnosed with chronic kidney disease; acute interstitial nephritis, a condition that causes swelling of the kidneys; and renal failure. While the Plaintiff's motion acknowledges that each case is somewhat different, depending on the circumstances and the individual plaintiff, all cases do have the singular claim of "negligence, design defect, failure to warn, fraudulent concealment, warranty claims and loss of consortium" as the cause of action.
The Plaintiffs argue that without centralization of the cases, there exists the possibility of inconsistent pretrial rulings in regards to the scope and extent of discovery, causation and other legal issues. Drug manufacturers Pfizer Inc. and AstraZeneca, makers of Nexium and Prilosec respectively, have responded by stating that the multitude of alleged injuries, the number of PPI drugs currently available and the potential for dozens of defendants make such litigation unfit for centralization. Plaintiffs have proposed the District of Kansas, Southern District of Illinois, District of New Jersey, and Middle District of Louisiana as an appropriate venue for the MDL. Although Defendants do not deem an MDL appropriate, they have proposed the Central District of California in the event one is created.
To date, more than 5,000 PPI cases are under investigation by Plaintiff's counsel, and more could be added to that number as awareness of the association between PPI use and kidney damage continues to increase. While the drug class first received FDA approval in 1989, serious side effects prompted the FDA in 2014 to require all PPIs to display a warning label that called out the connection to acute interstitial nephritis. The Plaintiff's brief also mentions several studies that have made a correlation between PPI use and kidney damage during the past 25 years, including a 1992 study by the University of Arizona Health Sciences Center, a 2006 study conducted at the Yale School of Medicine and a 2016 study from John Hopkins published in the Journal of the American Medical Association (JAMA).
As mentioned in an earlier blog on the topic of PPIs, the question of associated risk is further complicated by evidence that such medications have been incorrectly prescribed or misused by patients on a regular basis. While members of this drug class are only approved for short-term use with patients suffering from a limited list of stomach ailments, it's possible that as much as 70 percent of users are taking the medication for longer periods of time—potentially years—or for other problems not specified in the FDA approval. Such data is supported by several JAMA-published studies, along with additional research results that point to other potential complications such as vitamin deficiencies and even dementia.
The JPML will most likely rule on the motion in the next month or so, deciding which cases are applicable and whether or not these claims can be transferred to the U.S. District Court, Middle District of Louisiana in order to coordinate pretrial proceedings. Until that time, Plaintiffs must file new cases in their respective courts.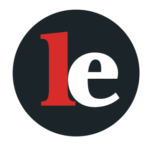 The Legal Examiner and our Affiliate Network strive to be the place you look to for news, context, and more, wherever your life intersects with the law.