CBS News had two "poop" stories in two days last week. Even given the subject matter, both are a bit shocking.
Poop In The Pool
The first story covered widespread fecal contamination in pools across the country.
CDC researchers collected water samples from 160 public pools, both indoor and outdoor, located in the metro-Atlanta area. They found "poop" in nearly 60 percent of pools, with tests revealing 58 percent of the water samples were positive for the bacteria Escherichia coli or E. coli.

– Ryan Jaslow at CBS News
Experts were quick to point out that people usually don't get sick from mere exposure to E. coli, however the presence of the bacteria suggests that more dangerous bacteria and parasites might also be present. Other microbes found included Cryptosporidium ("Crypto"), which can cause diarrhea, stomach cramps, dehydration, nausea, vomiting, fever, weight loss, and – in extreme cases – death, and Giardia, which can cause diarrhea, gas, stomach cramping, and dehydration.
Safety experts say proper personal hygiene is the best prevention of these bacteria and infections. Swimmers should shower with soap and water before entering the pool and avoid the pool completely when sick with diarrhea. In fact, swimmers should avoid the pool for at least two weeks after diarrhea symptoms. Young children should also be give periodic bathroom breaks to avoid "accidents" in the pool.
With proper precautions, swimming in public pools should be "no big deal".
Poop on Your Purse
Another CBS News report found that your purse may contain more germs than a toilet flush!
Washing your hands may be common practice after using the bathroom, but it's probably more important to wash them after digging in your purse.
Researchers with the hygiene and washroom services company swabbed handbags to find the dirtiest parts. Twenty percent of handbags swabbed had levels of bacteria-related contamination which could potentially cross-contaminate other surfaces — and contained more germs than the average toilet flush, CBS New York reported.

***

The items inside the purse didn't fair well either. Swabs revealed that face or hand cream were most-bacteria ridden items, followed by lipstick and mascara.

One item that may have spread bacteria to the purse is none other than the cell phone.

"We don't want to put it down. It goes into the bathroom with some people — not a good idea." [Dr. Sorana] Segal-Maurer said. "You really need to wipe it down."

– Michelle Castillo at CBS News
Again, proper hygiene will go a long way to preventing contamination of your purse and personal items. Be sure to wash your hands frequently. And you might want to throw a small bottle of hand sanitizer in there as well.
Read More:
© Copyright 2013 Brett A. Emison
Follow @BrettEmison on Twitter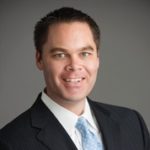 Brett Emison is currently a partner at Langdon & Emison, a firm dedicated to helping injured victims across the country from their primary office near Kansas City. Mainly focusing on catastrophic injury and death cases as well as complex mass tort and dangerous drug cases, Mr. Emison often deals with automotive defects, automobile crashes, railroad crossing accidents (train accidents), trucking accidents, dangerous and defective drugs, defective medical devices.