Earlier this month, Plaintiffs with current litigation against AstraZeneca and Bristol-Myers Squibb for injuries related to their SGLT2 diabetes drug, Farxiga, petitioned the U.S. Judicial Panel on Multidistrict Litigation (JPML) to consolidate their cases in the U.S. District Court of the Eastern District of Pennsylvania. With similar claims of side effects that include diabetic ketoacidosis, kidney failure, bone fractures and heart attack, as many as 18 cases now pending in six different federal courts have requested the creation of a centralized docket—just months after they were excluded from Multidistrict Litigation (MDL) for Invokana, a similarly acting SGLT2 made by Johnson & Johnson.
Farxiga and Invokana, the brand names of dapagliflozen and canagliflozen respectively, are part of a recently developed class of diabetes drugs that is purported to provide numerous patient benefits over previous type-2 diabetes treatments, including weight loss and better control of blood pressure and cholesterol. As many of these lawsuits allege, however, the drugs also pose the risk of very serious side effects. In 2015, only one year after approving Farxiga for sale in the U.S., the FDA required the drug's warning label to be updated with the risk of diabetic ketoacidosis, or the dangerous buildup of acid levels in the blood. In 2016, the FDA announced yet another label warning should be added concerning the risk of kidney damage to patients—a reaction most likely in response to the large number of reports submitted by individuals who suffered acute kidney injury while taking the medication.
Yet, even in the face of a potentially large MDL involving Farxiga, AstraZeneca is still heavily marketing Farxiga to consumers. It currently ranks high on the top 10 list of pharmaceutical TV ad spenders in the U.S. for 2017, while the company is also exploring new combo drugs for both the U.S. and European market that treat Type 2 diabetes by combining Farxiga with other diabetic treatments.
It seems that the pharmaceutical industry is so captivated by the potential profits of this new drug class that it is turning a blind eye to some of these drugs' deadly side effects. Of course it is beneficial to have a single medication treat multiple symptoms of the all-too-common metabolic syndrome—a combination of high blood pressure, elevated blood sugar levels and abnormal cholesterol levels that increase one's risk of heart disease, stroke and diabetes—but the question is, at what price? We will have to see how this all plays out, but to date, the cost to patients seems far too high.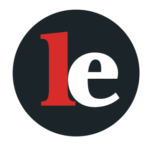 The Legal Examiner and our Affiliate Network strive to be the place you look to for news, context, and more, wherever your life intersects with the law.