There's certainly a lot in the news nowadays on the topic of proton pump inhibitors (PPIs) such as Prilosec, Nexium and Prevacid. While these drugs are approved for short-term treatment for Gastroesophageal Reflux Disease, commonly known as GERD, the vast majority of users might take them for many years or really not need to take them at all. This is particularly worrisome since millions of people take these drugs, and their use has been linked to kidney problems ranging from acute kidney injury to acute interstitial nephritis — a temporary inflammation of the kidneys that can lead to long-term complications.
Now newer evidence shows that ongoing usage might also increase the patient's risk of chronic kidney disease by as much as 50 percent. Those who succumb to this disease must then contend with a reduction in kidney efficiency — or the inability to effectively filter toxins and excess fluid from the blood — requiring dialysis on a routine basis or even a kidney transplant.
This is all according to various studies published in the Journal of the American Medical Association, which also point out that PPIs may have been inappropriately prescribed in as many as 70 percent of cases with many long-term users incapable of discontinuing the medication without experiencing a return of heartburn or acid reflux symptoms. Additionally, a more recent study in the Journal of the American Society of Nephrology suggests that PPI exposure is associated with an increased incidence of chronic kidney disease, chronic kidney disease progression and end-stage renal disease. Complicating matters, Prilosec and Prevacid are both available now in over-the-counter forms, eliminating the need for a doctor's supervision and explanation of risks.
If such risks were not bad enough, there is even more data that shows users may also be at an increased risk for infections, bone fractures and other health problems related to magnesium and vitamin B deficiencies. That's not all, as a recently released study actually points to an association between proton pump inhibitors and an increased risk for dementia. The relationship seems to be unclear at this point, but the findings definitely suggest that these types of medication should be avoided, especially since there are multiple safer alternatives that work even faster than PPIs. Above all, patients and consumers should question whether or not such drugs are the right solution for their situation — carefully weighing the benefits and potential problems by discussing the treatment with their doctors.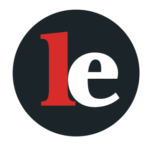 The Legal Examiner and our Affiliate Network strive to be the place you look to for news, context, and more, wherever your life intersects with the law.