This past month marks a pivotal decision in the ongoing litigation over the Medtronic bone graft product, Infuse, as two patients injured by Medtronic's product will receive a combined $8.45 million in settlements—not from the manufacturers of the device, but from the University of California Los Angeles where a doctor with a financial interest in the company is accused of using the product in non-approved ways and without patient knowledge.
In each of their respective cases, patients Ralph Weiss and Jerome Lew alleged that a conflict of interest existed as their doctor, UCLA surgeon Jeffrey Wang, cumulatively received hundreds of thousands of dollars from Medtronic in the way of grants, consulting fees and royalty payments. This relationship then influenced Wang to use the product in ways that not only exceeded the confines of FDA approval, but also put the patients at risk. Additionally, the plaintiffs claim that they were never told of the product's use or that it was sometimes being incorporated with other devices in combinations that had never been tested for safety.
The rulings leave some wondering where exactly Medtronic's responsibilities begin and end, as the device manufacturer claims that the company can't be sued under state consumer-protection laws for non-approved uses—even if a Medtronic representative was in the room during surgery.
Such a stance is seemingly supported by a U.S. Supreme Court decision in January, when the Court declined a hearing petition by Patricia Caplinger of Oklahoma who alleged that Medtronic was both aware of and encouraged non-FDA approved use of their Infuse bone graft product. Caplinger, one of over 6,000 patients suing Medtronic for injuries caused by misuse of the medical device, had asked the court to reconsider whether Medtronic could be sued under state laws for promoting Infuse for uses that the FDA never judged safe.
Medtronic continued with their argument that patients injured by non-approved uses don't have grounds to sue under state law because doing so violates preemption, a legal dictum which says federal laws supersede state consumer-protection laws—referring to Riegel vs. Medtronic, a 2008 case where the Supreme Court gave medical device companies broad immunity from liability for almost every use of a product if the FDA had approved it for any use.
Attorneys for Caplinger claim that the request was made to reconsider the ruling because it's simply illogical for Medtronic to be unaccountable for representatives of the company who condone a product use that could be harmful. It is important to note that doctors are within their legal rights to use a medical device in unapproved ways when they have sound reasoning for doing so and they disclose all risks and alternative options to patients, but it's estimated that 85 percent of the injury complaints against Infuse state that the product was used in an off-label manner that did not meet these requirements. Whether or not the court waivers on this ruling is something that will play out in time—but until then, those who have been injured as the result of an Infuse bone graft device should continue to question who is truly at fault and to what level they should be held responsible for the irreparable harm caused by the product.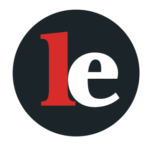 The Legal Examiner and our Affiliate Network strive to be the place you look to for news, context, and more, wherever your life intersects with the law.