Propecia giveth and Propecia taketh away. Approved by the U.S. Food and Drug Administration in 1997 "for the treatment of male pattern hair loss," Propecia (finasteride) "is the first pill that effectively treats MPHL on the vertex and anterior mid-scalp area," according to the Merck product's marketing.
In clinical studies, according to Merck, "9 out of 10 guys saw results with Propecia." On the other hand, one-fifth of balding men in a clinical series referred to in the November 2012 Journal of Sexual Medicine, reported, despite drug discontinuation, "persistent sexual dysfunction for [greater than or equal to] 6 years, suggesting the possibility that the dysfunction may be permanent," because it frequently lingered long after the patient went off the drug.
The George Washington University experiment published in the journal tracked 54 men. "All subjects were otherwise healthy young men without any baseline sexual dysfunction, medical conditions, psychiatric conditions, or use of oral prescription medications prior to taking finasteride for male pattern hair loss," reads a part of the article's abstract, which was made available by the U.S. National Institutes of Health. Sexual side effects were considered "persistent" if they lasted at least three months.
Patient follow-ups took place an average 14 months following drug therapy. "At reassessment persistent sexual side effects continued to be present in 96 percent of subjects, according to one of the results." Researchers concluded, "In most men who developed persistent sexual side effects (≥3 months) despite the discontinuation of finasteride, the sexual dysfunction continued for many months or years."
So a patient can grow more hair and look nice for the sake of present or potential significant others, then he can lose the ability to close social deals that in due course an improved appearance might help to proffer.
Any wonder Propecia lawsuits have been filed?
Propecia side effects represent the mother lode of sexual risks, as the drug's most recent safety labeling changes, OKd by the FDA in April 2012, explain. Based on post-marketing experience, the FDA approved the following adverse-reaction labeling about a year ago: "Reproductive System: Sexual dysfunction that continued after discontinuation of treatment, including erectile dysfunction, libido disorders, ejaculation disorders, and orgasm disorders; male infertility and/or poor seminal quality (normalization or improvement of seminal quality has been reported after discontinuation of finasteride)."
Each "disorder" was a new addition to the label.
Propecia users understood that there would be certain risks associated with taking the drug, but for years they did not know about the potential persistence of side effects. The FDA explained this in its April 11, 2012, "Finasteride Label Changes" alert, which also dealt with another product containing the suspect ingredient.
"Sexual side effects were reported by patients during clinical trials, and this information was included in the Proscar and Propecia's labels at the time of approval in 1992 and 1997, respectively," the FDA wrote last year. "In controlled clinical trials, these side effects resolved in patients who stopped finasteride, as well as in most patients who continued therapy. In 2011, both Proscar and Propecia's labels were revised to include erectile dysfunction that continued after drug discontinuation."
No one should endure sexual Propecia side effects so persistent that they can outlive the drug therapy by a long shot.
# # #
Anyone who has used Propecia and who has suffered sexual side effects that outlived the drug therapy may be entitled to compensation. The experienced pharmaceutical injury attorneys at Reich & Binstock offer a free consultation to determine all of the legal options. The law firm, which operates in every state, may be reached toll-free at 1-866-LAW-2400. The firm's website is www.reichandbinstock.com.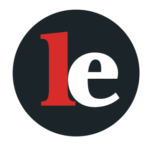 The Legal Examiner and our Affiliate Network strive to be the place you look to for news, context, and more, wherever your life intersects with the law.