Faced with the 2013 onset of generic competition against its male pattern hair loss drug, Propecia (finasteride), Merck has experienced diminishing dollars while it has tried to make "sense" of the hundreds of Propecia lawsuits filed by men (and some spouses) who have suffered enduring erectile problems and related side effects since using the drug.
Before the loss of market exclusivity became an issue, Merck saw its Propecia sales stagnate at $447 million in 2010 and 2011 and then decline to $424 million in 2012. As the Propecia patent has approached its October 2013 sunset, one generic competitor already has been allowed into the market in January and another will get the green light in July. Propecia sales in the first quarter of 2013 were down 37 percent to $68 million compared to the same period in 2012.
The plaintiffs have shed no tears over Merck's Propecia sales losses. Realizing that their health suffered from an increased risk of severe Propecia side effects, about which the manufacturer should have known and warned about, these victims have hired counsel and have pursued recoverable damages.
Actually, there are two Merck drugs involved in this sort of litigation.
Proscar is the other finasteride-containing Merck drug involved in the litigation. The U.S. Food and Drug Administration approved it in 1992 for the treatment of an "enlarged prostate" and "to reduce the risk of urinary retention or the need for surgery related to" that condition.
The FDA gave Propecia the nod in 1997 "for the treatment of male pattern hair loss."
Temporary erectile side effects were included in the products' labels at the time of approval, according to the FDA, but the persistent complications, lasting even after the patient stopped taking the drug, were not incorporated into the warnings. Who would gamble on permanent losses of this magnitude given a choice? But there was no proper warning, so there was no legitimate choice, claimants can assert.
The FDA wrote, "In controlled clinical trials, these side effects resolved in patients who stopped finasteride, as well as in most patients who continued therapy. In 2011, both Proscar and Propecia's labels were revised to include erectile dysfunction that continued after drug discontinuation."
Propecia's prescribing information since April 2012 has enumerated adverse reproductive system effects that have "continued after discontinuation of treatment," including "male infertility."
A reader was kind enough in his inquiry to point out coverage of this issue by a Public Broadcasting System station in San Diego. Appreciate it.
http://www.youtube.com/watch?v=w6rusBYVm60&feature=player_embedded
In the meantime, any other reader who has questions about the legal options for Propecia and Proscar victims are also welcome to get a free consultation from one of the experienced pharmaceutical injury attorneys at Reich & Binstock. There is no charge to have an attorney look into one's circumstances and to determine whether there is an entitlement to compensation. Reich & Binstock (www.reichandbinstock.com) may be reached toll-free at 1-866-LAW-2400.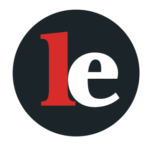 The Legal Examiner and our Affiliate Network strive to be the place you look to for news, context, and more, wherever your life intersects with the law.