In an 11-page letter (pdf) to FDA Commissioner Margaret Hamburg, consumer watchdog group Public Citizen asked the agency to follow up on warning letters it issued to compounding pharmacies committing NECC-like violations.
Since 2003, the FDA has sent at least 18 warning letters to 16 compounding pharmacies, Public Citizen's letter stated. In light of the 2012 fungal meningitis outbreak, the group would like the FDA to either reinspect those pharmacies or to verify that recent reinspections confirmed that those pharmacies cleaned up their act.
The letter rebuffs Hamburg's claims to Congress in which she stated that the FDA's regulatory authority over compounding pharmacies is ambiguous.
"The FDA's authority over pharmacy compounding is evident from the fact that the agency has repeatedly used warning letters to state such authority over compounding pharmacies that engage in drug manufacturing in violation of the FDCA," the letter stated. In short, if the FDA had the power to inspect and the power to issue warning letters, it surely had the power to follow up on those letters.
As we've all learned during this year's fungal meningitis outbreak, compounding pharmacies are to dispense drugs on a prescription-by-prescription basis. NECC and the 16 compounding pharmacies enumerated in Public Citizen's letter were copying commercially available drugs and mass-producing them on a grand scale. A Clearwater, Florida, company was reprimanded for churning out "enormous amounts" of those copies. A Mobile, Alabama, pharmacy even went so far as to print promotional material for its drugs and to hire sales reps.
Like the 2006 warning letter to NECC, the FDA noted that other pharmacies failed to warn about the potential for serious adverse side effects and that they were opening sterile drugs in order to repackage them as their own. Standard operating procedures in some pharmacies led to microbial contamination. A letter addressed to an Illinois pharmacy stated that five people had developed sepsis and one person had died.
Public Citizen also admonished the FDA for taking so long to issue the warning letters.
"As [Kentucky compounding pharmacy] Custom Scripts put it, 'We assume that if the potential risk to the public health were in fact dire, the FDA would not have waited 18 months to issue the [warning] letter.'"
The FDA sent its letter 592 days after its inspection. It waited even longer – 623 days – before sending one to University Pharmacy in Salt Lake City, Utah. And, as has been reported during the fungal meningitis outbreak, the FDA waited 684 days before sending a warning letter to NECC.
The compounding pharmacies in Public Citizen's crosshairs include:
Custom Compounding Centers in Little Rock, Arkansas (904 Autumn Road, Suite 275)
Newman in Mobile, Alabama (755-B McRae Avenue)
Med-South Pharmacy dba Partners in Care in Orange Beach, Alabama (25819 Canal Road)
ComputeRx/Broncho-Dose in Stratford, Connecticut (35-55 Ontario Street)
Reliant Pharmacy Serv./Lincare Holdings in Clearwater, Florida (19387 US 19N)
Infupharma in Hollywood, Florida (2013 Harding Street)
Rotech Healthcare in Orlando, Florida (2600 Technology Drive, Suite 300)
Custom Scripts Pharmacy in Louisville, Kentucky (4014 Dutchmans Lane)
PharMEDium Services in Lake Forest, Illinois (Two Conway Park, 150 North Field Drive, Suite 350)
Southern Meds Joint Venture in Biloxi, Mississippi (2561 Pass Road, Suites B and C)
Hopewell Pharmacy and Compounding Center in Hopewell, New Jersey (1 West Broad Street)
Drugs Are Us Hopewell Pharmacy in Hopewell, New Jersey (1 West Broad Street)
Wedgewood Village Pharmacy in Swedesboro, New Jersey (405 Heron Drive)
American Hormones in Wappingers Falls, New York (66 Middlebush Road, Suite 300)
Gentere Inc./Teregen Labs Pharmaceuticals in Willoughby, Ohio (38320 Western Parkway)
B. Braun Medical in Bethlehem, Pennsylvania (824 Twelfth Avenue)
University Pharmacy in Salt Lake City, Utah (1320 East 200 South)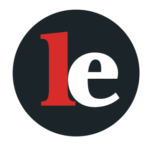 The Legal Examiner and our Affiliate Network strive to be the place you look to for news, context, and more, wherever your life intersects with the law.