On May 16, Iowa, Kansas, Maryland, West Virginia and Wisconsin announced that they are pursuing legal action against Purdue Pharmaceuticals and Sackler family members that control the company for their role in fueling the nation's opioid crisis. This comes just two days after Pennsylvania Attorney General Josh Shapiro announced that he sued Purdue for the same reason.
Shapiro claims that Purdue intentionally misrepresented its opioid products as non-addictive and a good option for chronic pain: "by misrepresenting and omitting correct, scientifically supported contrary evidence concerning their opioid product, Purdue offered a product that was materially different from what was purported to be in the marketplace."
The opioid epidemic has ravaged Pennsylvania for years. Since May 2007, there have been more than half a million sales calls and over 2.9 million opioid prescriptions sold in the state. Between 1999 and 2017, over 26,000 Pennsylvanians lost their lives due to opioid overdoses, with an average of 12 opioid deaths per day in 2018 and 15 per day in 2017.
These new lawsuits are part of an ongoing trend of trying to hold big pharma companies legally responsible for the harm their opioids cause. Right now, there are over 1,600 pending opioid lawsuits consolidated in a federal multi-district litigation in Ohio. On May 28, the nation's first opioids trial, which is already drawing global attention, will begin in Oklahoma. Oklahoma Attorney General Mike Hunter seeks to hold pharmaceutical companies responsible for their role in fueling the crisis.
Hunter has accused Janssen Pharmaceuticals, a Johnson & Johnson's (J&J) subsidiary and the Israeli-owned company Teva Pharmaceutical of creating the public health crisis through their widespread distribution of extremely addictive opioid painkillers. The defendants, J&J and Teva, have placed the blame on individual doctors who over prescribe medications and on illegal street drug selling, noting that their products are legal and regulated. Teva reached an $85 million settlement with the State of Oklahoma on the eve of trial, so the matter is now proceeding against J&J.
Meanwhile, in Pennsylvania, all of the opioid related lawsuits throughout the state have been coordinated for pre-trial proceedings in Delaware County before Judge Barry C. Dozor.  After the discovery process is completed in Delaware County, matters will be returned to their home venue for trial.  These cases, like others in both state and federal court, seek to hold manufacturers, distributors and retailers of opioids accountable for the damage they have caused in Pennsylvania on behalf of counties, municipalities, district attorneys and third-party payers. Dozor is set to hear arguments related to the timing of discovery on June 7, 2019.
As the number of lawsuits rises, individuals and families impacted by addiction are hopeful that big pharma companies will finally face the consequences for the devastating effects of their opioids.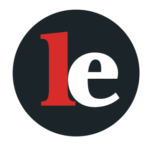 The Legal Examiner and our Affiliate Network strive to be the place you look to for news, context, and more, wherever your life intersects with the law.