Litigation related to the nation's opioid crisis will continue throughout 2019, with thousands of plaintiffs hoping to hold big pharma companies like Purdue Pharma accountable for their exploitation of the addictive nature of opioids.
2019 has already brought one promising win for the people of Massachusetts: increased transparency about Purdue Pharma's involvement in the opioid crisis. A Jan. 28 court ruling required the Sacklers, who own Purdue Pharma, to release details about their connection to the crisis. This comes after a slew of lawsuits accused Purdue Pharma of aggressively marketing OxyContin for profit, directly contributing to widespread opioid addiction and thousands of annual overdoses across the United States.
Massachusetts Superior Court Judge Janet Sanders ordered Purdue to release unredacted pages from a 274-page complaint filed against them, saying that the redacted pages "appear to be discussions of tactics that could be used to promote the sales of OxyContin (particularly in higher doses), to encourage doctors to prescribe the drug over longer periods of time, and to circumvent safeguards put in place to stop illegal prescriptions."
This ruling comes less than two months after a former executive at Insys Therapeutics Inc., an Arizona based pharmaceutical company, pleaded guilty in a Boston courthouse to bribing doctors to prescribe the company's strongest opioid medication.
Upcoming opioid litigation includes an Oklahoma trial in May, which will be the first state to go to trial out of more than 40 others who are suing Purdue Pharma and other pharmaceutical companies. In October, a consolidation of 1,200 lawsuits across the nation will be brought to a general court in Cleveland, Ohio.
With these and more trials to come, 2019 is likely to have some monumental rulings related to pharmaceutical companies' contributions to the opioid crisis. Hopefully, ongoing litigation will be successful in holding these companies accountable for the harm that they caused.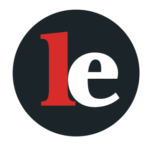 The Legal Examiner and our Affiliate Network strive to be the place you look to for news, context, and more, wherever your life intersects with the law.