An obesity treatment drug that contains topiramate, an ingredient linked to an increased risk of birth defects, is about to be made available through "certified retail pharmacies nationwide" rather than solely through mail order, according to the obesity drug maker's May 13 letter to stockholders. But the pregnancy warning, which many victims claim the brand-name topiramate manufacturer should have issued sooner, remains intact.
Approved by the U.S. Food and Drug Administration in 2012, Qsymia, a Vivus Inc. product, is labeled "as an adjunct to a reduced-calorie diet and increased physical activity for chronic weight management in adults" with a certain initial body mass index. Its pregnancy warnings follow the ingredient topiramate, which has been sold in the U.S. since 1996 as the brand-name antiepileptic and migraine-prevention drug Topamax.
Many Topamax lawsuits make a point about the birth defects risk that the drug's manufacturer, Janssen, should have known and should have warned about sooner. Although the antiepileptic was approved in 1996, it was not until 2011 that the FDA signed off on revised prescribing information that, in part, read, "New data suggest that the drug Topamax (topiramate) and its generic versions increase the risk for the birth defects cleft lip and cleft palate in babies born to women who use the medication during pregnancy."
So, unlike Topamax patients for many years, health care professionals and women who want to take the relatively new weight-loss pill know from day one, through compulsory participation in the FDA's Risk Evaluation and Mitigation Strategy, "If you take Qsymia during pregnancy," as the medication guide reads, "your baby has a higher risk for birth defects called cleft lip and cleft palate. These defects can begin early in pregnancy, even before you know you are pregnant."
REMS documents describe the program's fundamental purpose in regard to Qsymia. It is "to inform prescribers and females of reproductive potential about:
The increased risk of congenital malformations, specifically orofacial clefts, in infants exposed to Qsymia during the first trimester of pregnancy
The importance of pregnancy prevention for females of reproductive potential receiving Qsymia
The need to discontinue Qsymia immediately if pregnancy occurs."
The REMS program, according to the FDA, "consists of a medication guide advising patients about important safety information and elements to assure safe use that include prescriber training and pharmacy certification."
But for 15 years, the serious Topamax gestational risks were not, as a practical dimension of due diligence, so meticulously transmitted. Plaintiffs may assert that such unreasonably increased risks should have been.
# # #
Anyone who believes that he, she or a loved one has been a Topamax victim is entitled to a free consultation with one of the Topamax attorneys at Reich & Binstock, a law firm offering nearly 30 years of experience in handling pharmaceutical injury lawsuits. The law firm, which operates in every state, may be reached toll-free at 1-866-LAW-2400.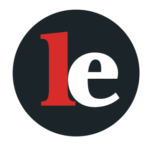 The Legal Examiner and our Affiliate Network strive to be the place you look to for news, context, and more, wherever your life intersects with the law.