The maker of a topiramate-containing antiepileptic drug co-sponsored a study which showed that its own drug produced less severe side effects than another medication, valproate, in treating juvenile myoclonic epilepsy patients. The bad news in this therapeutic duel is that each drug is linked to an increased risk of birth defects in the babies of women who take either drug while they are pregnant.
The Journal of Clinical Neuroscience will publish an article about the findings later in 2013, although a proof is available. The authors are researchers affiliated with medical school and hospital neurology departments based in the Republic of Korea. Janssen Pharmaceuticals, the manufacturer of the topiramate brand Topamax, partially funded the study.
In this randomized study, there were 16 topiramate patients and 17 valproate patients who had either "newly diagnosed JME or previously diagnosed JME with a history of a poor response or adverse effects to other antiepileptic drugs," according to an abstract made available by the U.S. National Institutes of Health.
The difference between the "percentage of patients who were free of myoclonic seizures for 24 weeks in the two groups … did not reach statistical significance" — 64 percent for topiramate and 56 percent for valproate. But one-tenth of topiramate adverse reactions were considered "moderate to severe" compared to more than half of the valproate adverse reactions that were rated "severe."
Researchers concluded that "valproate may be replaced with topiramate, especially for the patients with JME who [cannot] tolerate valproate."
So much for contrast; let's turn to drug similarities.
JME "begins anywhere between the ages of 8 and 26 years. But it usually starts between the ages of 12 and 16," according to the British organization Epilepsy Action, which added, "It is more common in girls than boys." In a Sri Lankan study published in 2000 by the journal Seizure, JME patients tracked for three years ranged from 12 to 58; the patients are not all children.
So, given the link between each drug and the increased risk of birth defects, how is one antiepileptic better than the other for pregnant women and for women of childbearing age? As Shakespeare's Hamlet might say about the unreasonableness of the choice for such women, "Ay, there's the rub (again)."
There is one more similarity in regard to each drug's birth defects risk, and it is related to the pharmaceutical injury lawsuits filed against the makers of Depakote (valproate) and Topamax (topiramate), respectively products of Abbott Laboratories and Janssen. The drugs were on the market long before labels were changed to reflect the more recently discovered increased risks that, as plaintiffs may claim, the manufacturers should have known and warned about sooner.
The U.S. Food and Drug Administration approved Depakote in 1983, although its introduction to the U.S. prescription-drug market was preceded in 1978 by another valproate product known as Depakene. It is approved, according to the FDA, for the "prevention of migraine headaches; treatment of epilepsy (seizures); and treatment of manic episodes associated with bipolar disorder (manic-depressive disorder)."
Mercifully, a generation or so down the line, the FDA in December 2009 issued warnings and ordered labeling changes to reflect "the increased risk of neural tube defects and other major birth defects, such as craniofacial defects and cardiovascular malformations, in babies exposed to valproate sodium and related products during pregnancy."
Seem familiar? The FDA approved Topamax in 1996, but it announced in 2011, "New data suggest that the drug Topamax (topiramate) and its generic versions increase the risk for the birth defects cleft lip and cleft palate in babies born to women who use the medication during pregnancy." The drug is, according to the FDA, "approved to treat certain types of seizures in people who have epilepsy" and "to prevent migraine headaches, but not to relieve the pain of migraines."
Findings of a study published this year nailed the heightened birth defects risk of each drug. Perhaps to the manufacturers, it was "one fell swoop" for medical science.
Researchers in Australia wrote March 6 that their study of more than 1,700 fetuses showed "statistically significant associations between valproate exposure and spina bifida, malformations of the heart and great vessels, digits, skull bones, and brain" as well as between "topiramate exposure and hypospadias and brain maldevelopments." The article would be published in the Sweden-based international neuroscience journal Acta Neurologica Scandinavica.
But Depakote also took other hits.
For instance, the Journal of the American Medical Association published April 24 the findings of a "population-based study of all children born alive in Denmark from 1996 to 2006" that added autism as an increased risk of fetal exposure to Depakote and to other valproate drugs.
The FDA further announced May 6 that it had begun "working with the manufacturers to make changes to the drug labels" to indicate that the use of valproate drugs to treat migraines "can cause decreased IQ scores in children whose mothers took the medication during pregnancy." The FDA's move has been based on a study conducted at 25 U.S. and U.K. centers. Here, the agency, in effect, escalated an advisory to a contraindication.
But the increased risk of birth defects as well as the Depakote lawsuits and Topamax lawsuits that flow from it reflect the way in which these drugs are two peas in one pod.
# # #
If birth defects may have been caused by fetal exposure to Depakote or Topamax, then contacting one of the pharmaceutical injury attorneys at Reich & Binstock is an option. At no charge, an experienced attorney will look into one's circumstances and will determine whether there is an entitlement to compensation. Reich & Binstock (www.reichandbinstock.com) may be reached toll-free at 1-866-LAW-2400.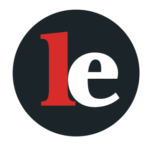 The Legal Examiner and our Affiliate Network strive to be the place you look to for news, context, and more, wherever your life intersects with the law.