John Oliver unleashed a scathing report on aggressive off-label marketing by giant drug makers on his HBO program, Last Week Tonight.  Oliver took a close look at the increasingly aggressive marketing by giant pharmaceutical companies.
This marketing has gotten so out of hand that 9 out of 10 big pharma corporations now spend more on selling their drugs than researching them.
You can't just give people potentially dangerous drugs and see what happens.  You're a Fortune 500 company, not a white guy with dreadlocks at Burning Man.

– John Oliver, Last Week Tonight
Physician speaker programs are an accepted and customary practice in the industry.  Which is kind of the whole point.  Even in its best form, hiring doctors as paid spokesmen seems like a conflict of interest.  And multiple reports found that many drugs top prescribers are also often getting money from that drug's company.  Which is worrying because we trust doctors.

– John Oliver, Last Week Tonight
I've written about this practice before.  For example, Depuy Orthopaedics paid more than $80 million to doctors across the country to promote defective metal-on-metal hips.
With testosterone replacement therapies, it appears that marketing was driven not only the drug, but also the "disease".  A marketing-industry trade magazine named the AndroGel marketing team as "the all-star large pharma marketing team of the year" for its promotions of not just AndroGel itself, but also the company's "unbranded" marketing of the disease itself.
According to Dr. Lisa Schwartz and Dr. Steven Woloshin, the Low T marketing campaign used three basic strategies: "lower the bar for diagnosis (turning ordinary life experiences into conditions that require medical diagnoses), raise the stakes so that people want to get tested, and spin the evidence about drug benefits and harms."
One of the ways the drug companies sold the disease was through the use of ghost writers posing as independent, objective doctors touting the benefits of testosterone therapy.  Stephen R. Braun was one of those ghost writers.  Braun reflected that, while his articles were "relatively neutral" in tone, he "knew what [he] was getting paid to do: trumpet the party line."
The fact that the articles appeared under the byline of a physician and appeared in trade magazines with no mention of the funder behind the overall effort raised the marketing value of the pieces considerably because it is likely that readers trust information that appears to be objective and free of industry influence.
Braun, Promoting "Low T": A Medical Writer's Perspective
While appearing to be "objective", Braun's articles touting Low T and testosterone therapies were nothing more than "a shill for the sponsor – an uncritical, unbalanced presentation of 'fats' that serve[d] primarily to driver people to their physicians seeking the holy grail of 'energy, positive mood, and sexuality' in the form of testosterone."
In far too many instances, these drug and medical device giants attempt to improperly influence doctors through meals, trips, and cold hard cash.  In addition, these corporations prey on patients, marketing complex and potentially deadly drugs and medical devices directly to patients for non-approved uses.
© Copyright 2015 Brett A. Emison
Follow @BrettEmison on Twitter.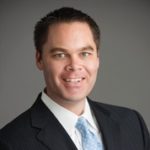 Brett Emison is currently a partner at Langdon & Emison, a firm dedicated to helping injured victims across the country from their primary office near Kansas City. Mainly focusing on catastrophic injury and death cases as well as complex mass tort and dangerous drug cases, Mr. Emison often deals with automotive defects, automobile crashes, railroad crossing accidents (train accidents), trucking accidents, dangerous and defective drugs, defective medical devices.