Considering hip replacement surgery? You should be very cautious of metal-on-metal hip replacement devices. According to a report from the UK's orthopedic implant tracking registry, The National Joint Registry, metal-on-metal hip replacement devices are more likely to fail than devices made from other materials.
Metal-on-metal implants quickly grew in popularity as they were thought to provide improved durability and performance; however, over the past several years it has become more and more apparent that metal-on-metal implants were not revolutionary breakthrough that many had hoped it was.
According to registry data, the ASR hip replacement device sold by DePuy Orthopedics, a Johnson & Johnson company, had the highest failure rate, failing in one out of every three patients who had been followed for the longest period of time. These abnormally high failure rates prompted the company to recall the device last summer.
Despite calls from consumer advocates, the United States does not currently have a body that tracks implanted prosthetic devices. Therefore, data from both the UK and Australia registry are often used to evaluate devices used in the States as well.
According to a NY Times report from last month, the FDA received more complaints about problems with metal-on-metal hip implants in the first six months of 2011 than it has in the previous four years combined. I expect that complaints will continue to increase over the next few years as the devices are more likely to fail the longer they are implanted.
Traditional hip replacement devices typically last about 15 years before they need to be replaced through revision surgery, but metal-on-metal devices seem to failing at a much higher rate much more quickly. According to the National Joint registry 29 percent of patients that had received DePuy's ASR hip replacement device had to have the device replaced within six years. The number is only slightly better at 5 years with 17 percent needing replacement surgery.
Up until the recent sharp decrease in their use, metal-on-metal implants, accounted for the nearly one-third of all hip implants in the U.S.
While more studies need to be conducted and more data collected on the subject, the current data does not paint a pretty picture for the future of metal-on-metal implants in this country and around world.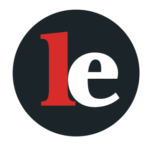 The Legal Examiner and our Affiliate Network strive to be the place you look to for news, context, and more, wherever your life intersects with the law.