USA Today has reported that a recent study suggests Pfizer mislead regulators and the public by filing misleading reports about its epilepsy drug, Neurontin.
Analysis of a dozen published studies testing possible new uses for a Pfizer Inc. epilepsy drug found that reporting of the results was often misleading, indicating the medicine worked better than internal company documents showed.

According to the report, when a company-funded study's primary finding wasn't favorable that result was usually buried and something else positive was highlighted, without disclosing the switch.

***

The report, by researchers at the University of California at San Francisco and the Johns Hopkins Bloomberg School of Public Health, comes two months after Pfizer was fined a record $2.3 billion — including an unprecedented $1.2 billion criminal fine — for illegally marketing other blockbuster drugs.

The report appears in Thursday's New England Journal of Medicine.
Pfizer utilized these false reports and studies to garner support for "off-label" use of Neurontin. Off-label use results in more sales for Pfizer, even though the drug had not been approved by the FDA for such uses.
Neurontin was approved by the FDA a decade ago for treating seizures and later for pain caused by shingles — but not for other conditions. Its potential side effects include suicidal tendencies and depression.
Pfizer's conduct is appalling. When will these corporations learn that profits should never come before safety. If you or I were to go out and falsify documents or do some reckless activity that injured or killed someone, we'd be thrown in jail. Why do these companies think they don't have to play by the same rules as everyone else? Why is there a special set of rules for companies that let them get away will killing people?
In eight of the 12 published studies, the main outcome listed in internal documents differs from the one later given in the published report. In half the cases, a new primary outcome was substituted and in others, the original main outcome was instead reported as a secondary measure or wasn't disclosed at all.

***

In every instance, the published article made the drug look better than it would have," said Wolfe, a member of the Food and Drug Administration's drug safety advisory committee. "This results in harm."

***

Arthur Caplan, director of the University of Pennsylvania's Center for Bioethics, called the report "one of the most ethically disturbing papers I've read in some time" and "an indication that people have been playing fast and loose with studies," particularly industry ones.
These statements about Pfizer's conduct don't come from some Joe off the street. Pfizer's conduct is being uniformly condemned by FDA members, bioethicists, doctors across the country and safety groups. These reports show that Pfizer falsified studied in order to make billions even though it knew people would be injured or killed. Someone needs to hold Pfizer responsible.
You can learn more about dangerous drugs and how to protect yourself at our pharmaceutical safety blog or by visiting our web site.
You can learn more and become a fan of Langdon & Emison on Facebook.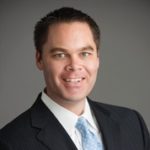 Brett Emison is currently a partner at Langdon & Emison, a firm dedicated to helping injured victims across the country from their primary office near Kansas City. Mainly focusing on catastrophic injury and death cases as well as complex mass tort and dangerous drug cases, Mr. Emison often deals with automotive defects, automobile crashes, railroad crossing accidents (train accidents), trucking accidents, dangerous and defective drugs, defective medical devices.