There is recent evidence that treating prolapsed organs by implanting a transvaginal mesh, instead of by repairing native tissue, poses an increased risk of having to undergo corrective surgery, which often involves removing the mesh.
One such analysis was printed in the February 2013 edition of the International Urogynecology Journal. University of North Carolina and Duke University collaborators wrote the piece, which was centered on the "long-term outcomes" of the two surgical methods of repairing "anterior vaginal wall prolapse."
The transvaginal mesh surgical kit was designed to correct pelvic organ prolapse, also called POP, the "bulge" of organs into the vagina, and it was also approved to treat stress urinary incontinence, known as SUI, or the unintended leakage of urine, according to the U.S. Food and Drug Administration.
"Surgical mesh is a medical device," according to the FDA, "that is generally used to repair weakened or damaged tissue. It is made from porous absorbable or non-absorbable synthetic material or absorbable biologic material."
Researchers examined health care claims from 2005 to 2010 in which they identified 27,809 anterior prolapse surgeries. About one-fourth of them involved the transvaginal mesh. They found, "The 5-year cumulative risk of any repeat surgery was significantly higher for vaginal mesh versus native tissue (15.2 percent vs. 9.8 percent) with a 5-year risk of mesh revision/removal of 5.9 percent."
What might those revision surgeries entail?
Apparently, the mesh can make its way "into the bladder, into the urethra, into the rectum and/or into the muscle, the pelvic floor muscles, in such a way that they're extremely difficult to remove," obstetrician and gynecologist Dr. C. Sage Claydon said at a September 2010 Centers for Medicare and Medicaid Services forum. Moreover, Claydon said, the mesh can "grow into the muscle of the vagina, making it very difficult to get the mesh out, so we'll have to take the patient back to the operating room, cut the mesh out, and try to reposition skin over."
Many women have reported additional conditions. Hence, the FDA's list of transvaginal mesh side effects includes "pain, infection, bleeding, pain during sexual intercourse (dyspareunia), organ perforation, and urinary problems. There were also reports of recurrent prolapse, neuro-muscular problems, vaginal scarring/shrinkage, and emotional problems. Many of these complications require additional intervention, including medical or surgical treatment and hospitalization."
The FDA issued a public health notification in October 2008 based "on serious complications associated with surgical mesh placed through the vagina (transvaginal placement) to treat POP and SUI."
Continuing to keep the health care industry and patients in the loop, the FDA in July 2011 issued a more recent update to alert all concerned "that serious complications associated with surgical mesh for transvaginal repair of POP are not rare. This is a change from what the FDA previously reported on Oct. 20, 2008. Furthermore, it is not clear that transvaginal POP repair with mesh is more effective than traditional non-mesh repair in all patients with POP and it may expose patients to greater risk."
It took quite a while for patients to learn about those agonizing increased risks. The appropriate manufacturer's warnings were unfortunately not in place to guide the decisions of victims who have become plaintiffs in transvaginal mesh lawsuits.
The FDA's Obstetrics and Gynecology Devices Panel in September 2011 wrote that although the transvaginal mesh "was first reported for urogynecological procedures" in 1996, "[i]n 2002, the idea of creating kits similar to transvaginal tape kits used to treat stress urinary incontinence emerged, and the first transvaginal mesh 'kit' to treat POP became commercially available. Mesh kits contain the pre-shaped mesh implant(s) as well as the accessory tools needed for transvaginal placement of the device."
Whether the problem with the transvaginal mesh surgical kit was rooted in premature pre-market clinical conclusions or in another weak link in the chain of product development, the risks were unreasonable, the warnings were tardy, and the damaged patients were needlessly exposed to adverse reactions and thusly have been worthy of compensation for their medical expenses and for other injury-related losses. That was not from a researcher or a regulator. That was from the experienced transvaginal mesh attorneys at Reich & Binstock [www.reichandbinstock.com].
They want to help anyone who has suffered transvaginal mesh complications. For a free attorney consultation, a victim or someone who knows one may reach Reich & Binstock toll-free at 1-866-LAW-2400.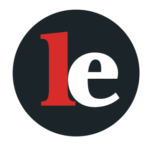 The Legal Examiner and our Affiliate Network strive to be the place you look to for news, context, and more, wherever your life intersects with the law.