There is no disputing that medicine has saved countless lives. But, there is also no disputing that prescription drugs are a leading cause of death in our over-prescribed country.
Each year, drugs that are properly prescribed in the U.S. cause an estimated 2.74 million serious adverse drug reactions and 128,000 deaths, according to Harvard University's Center for Ethics.
The top pharmaceutical companies brought in an estimated $429 billion in revenue in 2014, the latest stats available. With percentages ranging from ten to 43 percent. With that much money at risk, it's not too hard to see why these drug companies go to such lengths to hide any serious risk factors associated with any drug. Major drug companies have paid out over $13 billion to resolve several types of cases from fraud to civil charges over recent years.
Most recently, one drug has been under fire on several occasions: Risperdal, an antipsychotic drug made by Johnson & Johnson's subsidiary, Janssen.
Risperdal has been linked to a condition known as gynecomastia which causes breast growth in males due to a spike in the hormone prolactin. With the backlash it was discovered that the drug wasn't approved for use in children. Moreover as whistleblowers later alleged, Janssen instructed sales reps to market the drug as safe and effective for all childhood disorders although knowing it posed serious risks.
Several cases are ongoing and pending in court. Philadelphia attorney Stephen Sheller represented Josh Scholl in the first Risperdal case last year. Josh is an autistic boy that developed size 46 double-D breasts associated with Risperdal use.
Josh is one of more than 10,000 Risperdal patients that are now suing Janssen, its maker. Sheller contends, "the risk are being hidden from the public so the companies will be able to continue selling as much of their product as possible."
Josh and his mom Cynthia recently shared their story, something that has never been easy for him to do. You can read about it on Full Measure in further detail.
A Philadelphia jury recently awarded $70 million to the family of a boy who developed breasts after taking Risperdal from the age of five.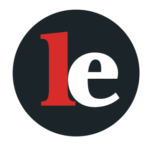 The Legal Examiner and our Affiliate Network strive to be the place you look to for news, context, and more, wherever your life intersects with the law.