The attorneys of Sheller, P.C. continue to investigate the use of the antipsychotic drug Risperdal® and its dangerous side effects, particularly for children. Boys who have taken Risperdal® ay be at risk of developing potentially irreversible condition gynecomastia (breast development).
Sheller, P.C. has filed numerous lawsuits across the country on behalf of children harmed by this drug. We are actively litigating these cases in New Jersey and Pennsylvania. The initial cases involving Risperdal® and gynecomastia are expected to go to trial in the Philadelphia Court of Common Pleas in July.
Research indicates that use of Risperdal® elevates the hormone prolactin, which is one of the reasons why the drug causes boys and male adolescents to grow breasts. Prolactin is the same hormone that causes new mothers to produce breast milk after they give birth. In some cases, a mastectomy may be required to remove the breast(s).
Though approved for adults, until recently the use of Risperdal® in children was not approved by the FDA. Even now, it is approved for very limited use in pediatric patients. Unfortunately, the drug continues to be prescribed as a behavior restraint for children who are considered disruptive or hard to control, some with the diagnoses of ADD, autism, and other conditions. There continues to be controversy over the use of antipsychotics in children over safety and efficacy.
If your son or a young boy or adolescent you know has experienced abnormal breast development or has been diagnosed with gynecomastia, contact us at (800) 883-2299 now to learn your rights and protect the health of your child.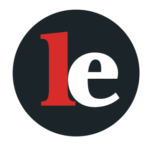 The Legal Examiner and our Affiliate Network strive to be the place you look to for news, context, and more, wherever your life intersects with the law.