The winter season seems to be upon us and with that comes winter sports – sledding, skiing, and ice-skating. The American Association of Neurological Surgeons estimates that nationally, every year; injuries from winter sports send thousands to emergency rooms. Children (and winter fun-seeking adults, too) can't wait for that first snowfall that sends them to the slopes. What is more fun than a snow day that includes the thrill of racing down a snow-covered hill? Before you hit the slopes with your sleds, remember to take precautions and practice safe sports this winter. Follow these safety tips, says the National Safety Council, and you will significantly reduce your chances of an injury sledding accident:
1. Carefully inspect sleds and toboggans for any broken parts or sharp pieces.
2. Young children should be supervised at all times.
3. Dress warmly and in layers; remember the hat and gloves, and protective boots.
4. Wearing a helmet is advisable. Preach to your kids that it is 'cool' to be safe and follow your own advice.
5. Show your child how to properly ride on a sled.
Sled down sitting or lying on sled with feet first
Never attempt to ride standing on the sled
6. Sled only in wide-open areas.
Avoid hills with dangerous obstacles such as bumps, rocks, trees, fences, and poles
Sled away from water, roads, and traffic
7. Check slopes for holes and other obstructions that can cause injuries.
8. Avoid being too adventurous.
Don't sled on lakes or down steep slopes
Watch weather conditions. If it is too ice to drive, it will be dangerous to sled
9. Practice proper sledding etiquette and be attentive.
Move quickly to the side once you reach the bottom of the hill
Roll off the sled sideways if you think an accident will occur
Keep your eyes open and pay attention to what is happening around you.
When going back up the hill, walk to the side away from other sleds
10. Sled in daylight hours; it is too hard to see obstacles in the dark
Traumatic brain injuries may result from a sudden bump, blow, or jolt to the head. These injuries will range from a mild concussion to severe/life-threatening injuries. Serious back or neck injuries, even full or partial paralysis from Spinal cord injuries may result from a fall. Both types of injury are preventable; both deal a devastating blow to an unfortunate family. Remembering and adhering to these safety tips in addition to simple, common sense will permit you to enjoy the fun of winter while avoiding serious injury.
Your pro-justice lawsuit funding team at Lawsuit Financial, the national leader in strategic lawsuit funding services, hopes that when the snow drifts into your town, you will double-check this advice before taking your family through a white season. Happy Sledding!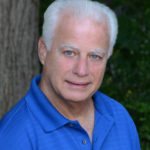 Experienced attorney, lawsuit funding expert, certified civil mediator, and award-winning author of the Zachary Blake Legal Thriller Series. The series features super-trial lawyer Zachary Blake handling "ripped from the headlines" legal and political issues of the day. The series currently consists of Betrayal of Faith, Betrayal of Justice, Betrayal in Blue, Betrayal in Black, and Betrayal High, with a sixth Zachary Blake novel due out later this year. To learn more about these topical social justice legal thrillers. please visit markmbello.com. Mark is a member of the State Bar of Michigan, a sustaining member of the Michigan Association for Justice, and a member of the American Association for Justice.