David, a father of two in Florida, determines from time to time whether his 4-year-old son, Solomon, has an innocent hidden agenda, such as when the child predictably gets hungry around his bedtime; many of us have been there. The father asked his Dec. 5 birthday boy one night, "Solomon, are you really hungry or is there something else going on?" The son replied, "There is something else going on. I don't want to go to bed."
An overview of a United Kingdom-based study, published in July 2011 in The Journal of Clinical Psychiatry, evokes the house of David and alludes to the reason that women who took certain antidepressants have filed lawsuits to recover damages related to their and their children's serious and irreversible pharmaceutical injuries.
The article centered on the extent to which antidepressant use tapered during pregnancy, particularly in light of concerns about whether those drugs were safe for expectant mother and baby. It was co-authored by Dr. Irene Petersen, senior lecturer at the Department of Primary Care & Population Health at the University College London.
This was a cohort study of about 115,000 women who gave birth between 1992 and 2006. The other group consisted of nearly 23,000 non-pregnant women. "Only 10 percent of women treated before pregnancy still received antidepressants at the start of the third trimester," researchers reported.
Noting the medical scientific community's widespread concern about the "[p]otential adverse effects of antidepressants during pregnancy," the U.K. report concluded, in part, "Although antidepressant prescribing in pregnancy increased nearly 4-fold from 1992 to 2006, pregnancy was a major determinant of cessation of antidepressant medication, and most women did not receive further antidepressant prescriptions beyond 6 weeks of gestation."
An overwhelming majority of those antidepressants were selective serotonin reuptake inhibitors. Celexa, Lexapro, Paxil, Prozac and Zoloft are among the SSRIs.
Keep in mind that the more recent 2008-2009 edition of the U.S.-based National Birth Defects Prevention Study Newsletter, which was published by the U.S. Centers for Disease Control and Prevention, characterized the association between gestational SSRI use and birth defects as merely the lesser of two evils.
It read, "For most birth defects, including heart defects, SSRI use during pregnancy did not increase risk. SSRIs were linked with a higher risk for three birth defects: anencephaly, craniosynostosis, and omphalocele. But, the increased risks were very small and have not been found before. Overall, the results are reassuring. It is better for both the mother and baby when treatment for depression continues through pregnancy."
In view of the U.S. science that minimized the neonatal risk of an expectant mother's use of antidepressants, the following was the issue in the British science that studied the prevalence of women avoiding antidepressants during pregnancy: Were those doctors and pregnant patients in the London study backpedaling from prescribed antidepressants, mostly SSRIs, because of a negligible risk of birth defects? Or, as the father would occasionally ask his son, was there something else going on?
There was something else going on then and there is still something else going, based on the results of a study published in October 2012 in the medical journal Human Reproduction. That "something else" apparently was heightened risks, which were likely greater than a lot of patients had the opportunity to know.
That 2012 U.S. study legitimized the association between the heightened risks of birth defects in babies born to mothers who took antidepressants during pregnancy — a sense of peril that weighed on some physicians years ago and even overseas.
Authors of the recent domestic review included researchers from Boston IVF, Tufts University School of Medicine, and Harvard Medical School's Beth Israel Deaconess Medical Center. This review of valid recent scientific research noted that the U.S. Food and Drug Administration in 2005 added a warning to Paxil because that SSRI had been associated with newborn cardiac defects. The article also reported that "it is unclear from the available evidence whether there is an association between pregnancy complications and depression."
After raising the FDA's Paxil warning and dismissing depression as a cause of birth defects, the authors wrote, "The studies on the association between SSRI antidepressants and birth defects have been mixed but there has been a consistent 'signal' implicating SSRI use during pregnancy to various congenital anomalies. … When used by pregnant women, antidepressants do not improve pregnancy outcomes. On the contrary, these agents have been shown to lead to increased pregnancy complications. Pregnant women taking antidepressants have been shown to have higher rates of miscarriage, preterm birth and neonatal health issues."
Families have filed Paxil lawsuits and Zoloft lawsuits — you name it — in pursuit of compensation for the damage done by SSRI antidepressants, which unfortunately were believed to be of dubious risks.
No matter how many scientists report that there is conflicting evidence of elevated risks of birth defects in babies born to women who took SSRIs during pregnancy, the lives of the victims absolutely resolve the conflict. Counsel, judges and juries have heard testimony of their tragedy — alas, their progeny's tragedy — loud and clear. Accordingly, many families have recovered damages.
Representing plaintiffs nationwide, the pharmaceutical injury attorneys at Reich & Binstock ensure that justice is served for those families. They know all about the serious congenital heart, abdominal and craniofacial defects and they understand how birth defects linked to SSRI use substantially affect quality of life. Reich & Binstock's SSRI attorneys, who may be reached toll-free at 1-866-LAW-2400, offer free consultations to victims of Paxil, Zoloft and other SSRIs who may be entitled to compensation.
While those families who are represented by Reich & Binstock deal with their day-to-day issues, they can rest assured that a national law firm, with a proven track record and with 30 years of experience in trying pharmaceutical injury cases, has, like little Solomon, something else going on. This "something else" is ensuring that justice is served.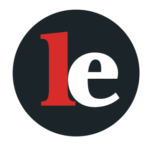 The Legal Examiner and our Affiliate Network strive to be the place you look to for news, context, and more, wherever your life intersects with the law.