The use of selective serotonin reuptake inhibitor antidepressants increases the risk of a low score on a common test of an infant's health, according to a study that will be published in 2013 in the British Journal of Psychiatry.
The journal Feb. 21 released an advance electronic version of an article about the study, which was centered on the effect of in-utero exposure to medications such as Paxil, Zoloft, Celexa, Lexapro, Prozac, Luvox and Viibryd — medications already suspected of increasing the risk of congenital pulmonary complications.
Organizing a confluence of longitudinal data, researchers conducted a "register study on all pregnant women in Denmark from 1996 to 2006, linking nationwide individualised data from the Medical Birth Register, the Psychiatric Central Register and the National Prescription database," according to the study's abstract, which was made available by the U.S. National Institutes of Health. The Apgar score was the touchstone for measuring the in-utero influence of this class of antidepressants.
Administered one minute and five minutes after birth, the Apgar test is "done to determine whether a newborn needs help breathing or is having heart trouble," reads an explanation from the U.S. National Library of Medicine, which goes on to identify "breathing effort, heart rate, muscle tone, reflexes and skin color" as determinants of the rating. The score is on a 1-to-10 scale, with 7 or greater considered normal.
A pattern emerged in Denmark. The results read as follows: "Infants exposed to antidepressants during pregnancy had an increased rate of a low Apgar score. The increased rate was only found among infants exposed to selective serotonin reuptake inhibitors, not among those exposed to newer or older antidepressants. Maternal depression before or during pregnancy, without prescription of antidepressants, was not associated with a low Apgar score. Women who had only used antidepressants prior to pregnancy had no increased rate of a low Apgar score in their subsequent pregnancy, regardless of depression status."
The conclusion was, "Use of SSRIs during pregnancy increases the risk of a low Apgar score independently of maternal depression."
These Denmark results may sustain domestic apprehensions about serious SSRI side effects that have led to the filing of U.S. pharmaceutical injury lawsuits. Thus the Apgar Effect is tacked onto another SSRI nightmare: It is the relationship between an expectant mother's use of SSRIs during pregnancy and her baby's increased risk of persistent pulmonary hypertension, which the U.S. Food and Drug Administration described in its July 2006 public health advisory as a "serious and life-threatening lung condition that occurs soon after birth of the newborn. Babies with PPHN have high pressure in their lung blood vessels and are not able to get enough oxygen into their bloodstream."
The FDA in 2006 cited in its advisory a study published in February of that year in The England Journal of Medicine. The study, according to the advisory, "suggests there may be additional, though rare, risks of SSRI medications during pregnancy. This study focused on newborn babies with persistent pulmonary hypertension…"
Citing conflicting scientific findings, the FDA has since softened its stance on the increased risk of birth defects in the children of expectant mothers who took SSRIs — heightened risks that victimized families, and some juries, know is true.
On behalf of PPHN babies, plaintiffs in Zoloft lawsuits, for instance, can claim the manufacturer, Pfizer in this hypothetical, should have known about the increased risk of birth defects; should have issued proper warnings; and should have taken steps to minimize the risk. Of course, if the medical profession had known sooner, then patients would have been briefed about the increased risks, assuming the drug would have been prescribed to a pregnant woman in the first place.
When a drug manufacturer drops the ball, then babies are harmed, and families are beset with medical, financial and other damages, the experienced pharmaceutical injury attorneys at Reich & Binstock are eager and well-resourced to fight for the compensation that victims deserve. For a free attorney consultation, one may call the law firm, which operates in every state, toll-free at 1-866-LAW-2400 or one may visit www.reichandbinstock.com to submit an electronic request for a free-of-charge case evaluation.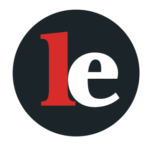 The Legal Examiner and our Affiliate Network strive to be the place you look to for news, context, and more, wherever your life intersects with the law.