Stryker Orthopaedics has been defending itself from product liability lawsuits related to injuries associated with the failures of certain hip implants, and it has been conducting a clinical trial on the performance of one of its models.
The New Jersey-based medical technology corporation June 28, 2012, voluntarily recalled its Stryker Rejuvenate and ABG II modular-neck hip stems and announced July 6, 2012, that it had "terminate[d] global distribution of these products" based on data derived from "continued post-market surveillance."
This Stryker Orthopaedics recall was not for all-metal devices, collectively the subjects of lawsuits filed across the nation. Nevertheless, the necks, for instance, were made of a "cobalt chrome alloy," according to Stryker's answer to lawsuits filed in state court in New Jersey. The metal parts posed certain adverse-reaction risks. Ultimately, as New Jersey's multi-county litigation center quoted the manufacturer, "These risks include the potential for fretting and/or corrosion at or about the modular-neck junction, which may result in adverse local tissue reactions manifesting with pain and/or swelling. … Possible adverse outcomes allegedly include metallosis, necrosis and osteolysis."
As Stryker lawsuits have progressed in state court, federal multidistrict litigation was designated for oral arguments at a May 30 hearing in Louisville, Ky., where two plaintiffs motioned for the consolidation of certain actions to federal district court in Minnesota and to federal district court for the Northern District of Illinois.
Continuing to observe the performance of the Rejuvenate model, Stryker has been sponsoring a clinical trial since November 2010, for which data was scheduled to be collected through November 2022. Trial researchers reported April 12 that the study had ceased recruiting subjects. The Stryker Rejuvenate patients "will be evaluated for freedom of hip revision at 5 years and clinical outcomes for up to 10 years after surgery," according to a summary of the study made available by the U.S. National Institutes of Health.
Many patients, especially those who apparently have been injured by Stryker Rejuvenate, have turned to their surgeons for help, an option Stryker has been recommending. Some have taken the additional step of exercising their right to seek compensation. The door is still open for injured patients to follow suit.
# # #
Anyone who has suffered tissue damage and related injuries that may be traced to the Stryker Rejuvenate or ABG II may be entitled to compensation. One way to determine all of the legal options, without charge, is to seek a free consultation from one of the experienced product liability attorneys at Reich & Binstock (www.reichandbinstock.com). Operating in every state, the law firm may be reached toll-free at 1-866-LAW-2400.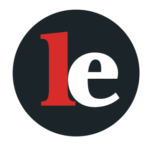 The Legal Examiner and our Affiliate Network strive to be the place you look to for news, context, and more, wherever your life intersects with the law.