In January, I announced Pogust Millrood's filing of the nation's first lawsuit against the big pharma companies responsible for Injectafer, an IV medication meant to reverse iron deficiency and increase anemic patients' quality of life. A number of patients are instead reporting severe hypophosphatemia (HPP), or severely low phosphorus levels, that emerged after taking Injectafer.
Multiple studies have linked the use of Injectafer with severe HPP, yet it is not mentioned once on Injectafer's label as a potentially dangerous side effect. Instead, only a transient or asymptomatic decrease in phosphorus levels is listed as a possibility. Given that patients can be hospitalized several times over the course of just months as a result of severe HPP, it is unacceptable for big pharma companies to fail to adequately warn patients of the risk. No patient should be prescribed a medication without being well-informed of its potential side effects, especially one as serious as severe HPP.
Untreated or prolonged severe HPP can lead to serious complications, including:
Bone and other musculoskeletal issues
Respiratory failure
Muscle Weakness
Cardiac Arrest
Seizures
Coma
Death
Research Links Injectafer to Severe Hypophosphatemia
A Journal of Clinical Investigation study published last December compared the side effects experienced by Injectafer patients with those of patients taking Feraheme, a similar iron-deficiency IV medication. In total, nearly 2,000 patients were included in the study. Over half, or 50.8 percent, of the Injectafer patients had severe HPP. Comparatively, feraheme patients had a severe HPP prevalence of just 0.9 percent.
Now, a study recently published by Alimentary Pharmacology & Therapeutics has found that ferric carboxymaltose, the active ingredient in Injectafer, is associated with higher incidence, severity, and persistence of HPP in patients with inflammatoy bowel disease (IBD). Researchers observed 130 inflammatory bowel disease (IBD patients with iron deficiency. To treat the deficiency, the IBS patients received either ferric carboxymaltose (Ferinject, which is the European equivalent to Injectafer) or another iron deficiency medication called iron isomaltoside (Monofer).
Two weeks into treatment, ferric carboxymaltose patients had a substantially higher incidence of moderate-to-severe HPP (56.9%) as compared to iron isomaltoside (5.7%). Six weeks into treatment, the incidence of moderate-to-severe HPP was 13.7% for ferric carboxymaltose patients and 1.9% for iron isomaltoside patients. Researchers concluded that it is clinically concerning that moderate-to-severe hypophosphatemia is present beyond six weeks of treatment in ferric carboxymaltose patients, adding to the mounting empirical evidence linking ferric carboxymaltose products, and specifically Injectafer, with severe hypophosphatemia.
If you or a loved one has experienced severe hypophosphatemia after taking Injectafer, call Pogust Millrood toll free at 888-348-6787 or direct to our Pennsylvania office at 610-941-4204 to see if you are entitled to seek damages.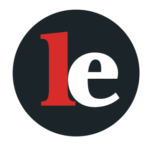 The Legal Examiner and our Affiliate Network strive to be the place you look to for news, context, and more, wherever your life intersects with the law.