The incidence of newly diagnosed bladder cancer in type-2 diabetics who took Actos (pioglitazone) has been higher than that which has occurred among type-2 diabetics who took other diabetes-treatment medications. Moreover, the bladder cancer incidence increased with the duration of the Actos regimen.
Those findings were contained in the interim results of a study under way among Kaiser Permanente Northern California patients tracked from January 1997 through December 2010.
There is still about a year of analysis to go. Data will be collected through December 2013. The study has been conducted jointly by Takeda Global Research and Development Center Inc. — a wholly owned subsidiary of the maker of Actos, Takeda Pharmaceuticals U.S.A. Inc. — in collaboration with Kaiser. These results were updated in October 2012.
The Actos-treated group, numbering more than 33,000, filled at least two Actos prescriptions within a six-month period. In the other group, nearly 160,000 were treated solely with other drugs for their type-2 diabetes.
The incident new bladder cancer diagnoses were expressed as adverse events per 100,000 person years: 82.3 for those who took Actos and 72.6 for those who did not.
Although the incidence of new bladder cancer was 82.3 for the treated group as a whole, it was 67.6 per 100,000 person years for those who took Actos for less than three and a half years; 87.8 per 100,000 person years for those treated with Actos for three and a half years to six and a half years; and 109.2 per 100,000 person years for those who were on Actos for more than six and a half years.
The results confirm the association between taking Actos and developing bladder cancer, a heightened risk that is ever salient throughout the protracted duration of Actos treatment. The results also validate the claims of plaintiffs in Actos lawsuits who were diagnosed with bladder cancer after they took Actos for an extended period.
The Actos attorneys at Reich & Binstock [www.reichandbinstock.com] represent Actos patients who have been diagnosed with bladder cancer. Representing clients nationwide, Reich & Binstock has an experienced pharmaceutical injury litigation team that touts a proven track record as it fights for the compensation that Actos victims deserve.
Actos is a dangerous drug. Those whose health succumbed to the unreasonable and avoidable bladder cancer risk need accomplished lawyers, such as the personal injury attorneys at Reich & Binstock, who try even the most complex pharmaceutical injury cases.
Bladder cancer patients who took Actos should know that it does not cost anything to consult a Reich & Binstock Actos attorney in regard to whether they are entitled to recover damages. The consultation is free-of-charge. One may call Reich & Binstock toll-free at 1-866-LAW-2400.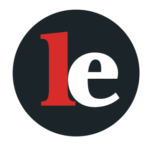 The Legal Examiner and our Affiliate Network strive to be the place you look to for news, context, and more, wherever your life intersects with the law.