Smoking is a landscape that is constantly evolving even when it seems like the issue has subsided. While it may be hard to imagine today, at one point in time, smoking cigarettes and regular nicotine use was the norm for millions of Americans. With the aid of research and educational initiatives throughout the recent decades, the number of cigarette smokers in America has significantly dropped — especially among teens. By 2015, tobacco use among teens was at an all-time low, yet, as the tobacco battle ended, a new battle began with the introduction of e-cigarettes, ultimately undoing more than 30 years of progress in about three years.
In September of 2019, the Anapol Weiss Foundation created endvaping.org, a new initiative to combat the use of e-cigarettes among teens. Since the establishment of endvaping.org, the Anapol Weiss Foundation has provided free resources to thousands of teens and parents across the country about the dangers of vaping. The endvaping.org team supplements their mission with high school presentations, taking a unique approach to ending the vaping epidemic by not only educating teens, but making them part of the solution.
Spearheading this initiative, Tracy Finken, Esq. of Anapol Weiss law firm, believes teens are the greatest influence on each other, having the power to hold their friends and peers accountable: "The message is so much stronger when it comes from their generation rather than adults. They really care about each other and are open to listening to one another. So we try to use that to get them to start the conversation with their friends and get them on the right path." Yet, in order to make teens part of the solution, the endvaping.org team also focuses on educating them first. Taking a play out of Big Tobacco's book, e-cigarette companies like JUUL have hooked millions of teens on nicotine with clever and deceptive marketing tactics along with appealing flavored nicotine pods, which have now been recalled. Branding itself as a safe alternative to smoking traditional cigarettes, JUUL associated its products with partying and socialization, using social media platforms to reach and appeal to teens wanting to fit in. "Social media was a major platform for their marketing, but you're not going to find many adult smokers trying to quit on Instagram. Instead, you're going to find teens and young adults. So really, they were marketing to a demographic which their product didn't cater to. They were misleading millions of teens, and especially with their showcase of JUULs in social settings, their marketing was designed to get kids hooked," explained Finken. 
Bringing Vaping Education and Research to the Classroom
Since e-cigarettes and vaping are a relatively new phenomenon, educating teens about its dangers has been a tough battle. Given the lack of established research and information, vaping is not widely covered in health classes, keeping thousands of teens addicted to these devices. While no long-term studies have been done on the effects of vaping nicotine, the short-term effects have already revealed themselves. At Anapol Weiss, Finken represents teens who not only have become addicted to vaping nicotine, but have faced serious medical repercussions like acute lung injuries, asthma, and seizures due to frequent use. Seeing the harmful side effects of e-cigarette use among teens is just the tip of the iceberg as long-term studies may reveal more harmful outcomes in the future.
Using new research and first-hand encounters with addicted teens, the endvaping.org team shows teens how dangerous vaping is in reality, despite hearing various claims about its safety. Breaking down these companies' deceptive marketing strategies alongside presenting research outlining the dangerous side effects of vaping plays a major role in motivating teens to look out for each other: "A lot of these teens have the impression that it's flavored water and it's safe, mostly due to the marketing efforts. When we step into schools and bring research to the table, these kids really get angry. They feel like they've been taken advantage of by an industry that makes billions of dollars at their expense. What our team has learned from that is to harness those feelings to make a change," said Finken.
Starting a Conversation
She continued, "There are kids that are addicted and really struggling, and others who haven't used these products and they're really worried about their friends. They really care about each other and are using that outrage to start a conversation." Endvaping.org takes a different approach to ending the vaping epidemic, drawing from the critiques and successes of previous programs to end cigarette use. Centering itself around the empowerment of teens rather than using generations-old scare or blaming tactics, endvaping.org has found success in being a collaborative and collective effort: "We don't call anybody out on it. It's not effective to embarrass and shame them. Instead, we start the discussion and ask, 'What will it take for you to say to your friends, please don't do that?' Or to tell your friends that you care about them and to not do this to themselves."
Among these efforts, endvaping.org holds a meme/vlog/GIF contest to further engage with teens and keep the conversation going. Sponsored by SADD Nation and the Anapol Weiss Foundation, endvaping.org opens the contest to sixth to twelfth graders. This years' winners were just announced, and their respective entries can be found here.
Judging the entry finalists were Tracy Finken and Dr. Brian Jenssen of the Children's Hospital of Philadelphia (CHOP), another prominent leader in the fight against the youth vaping epidemic.
"I work on tobacco and e-cigarette issues because my role as a pediatrician and researcher is to protect children from harm and dangerous products," Dr. Jenssen explained. "The goal is to help children, adolescents, and their families live tobacco-free lives." 
While a lot of work still needs to be done to end the teen vaping epidemic, Finken is extremely proud of the work endvaping.org has already accomplished and hopes that the message continues to resonate with teens: "To begin with, every kid we can get to not pick up a vape pen is huge. For the kids that have already gone down this path, we want to let them know that help is out there. There are people that care about them and truly want to help. You only get one set of lungs, so protect them."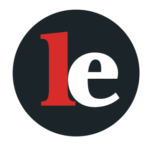 The Legal Examiner and our Affiliate Network strive to be the place you look to for news, context, and more, wherever your life intersects with the law.