A man on TV is selling me a miracle cure that will keep me young forever.  It's called AndroGel and it's for treating something called Low T, a pharmaceutical company-recognized condition affecting millions of men with low testosterone, previously known as getting older.
– Stephen Colbert, The Colbert Report
Occasionally, art – or in this case, comedy – is a few steps ahead of science.  Stephen Colbert identified and reported on the aggressive, off-label marketing and dangerous side effects of testosterone therapy – like AndroGel, Axiron, or Androderm –  nearly a year before other researchers finally made similar conclusions in the medical literature.
Fortunately, this highly-concentrated male sex hormone doesn't have one side effect….  It has dozens of them.
– Stephen Colbert, The Colbert Report
Though Colbert identified a number of documented side effects, not mentioned in Colbert's list was testosterone's link to heart attack, stroke, and other cardiac events.  A study published in January 2014 found that men aged 65 and older had double the risk for heart attack within 90 days of starting testosterone replacement therapy.  For younger men – under age 65 – testosterone gels nearly tripled the risk of a heart attack or cardiac event.  A separate study in 2013 also noted a substantially increased risk of heart attack and stroke when taking testosterone replacements.
A number of lawsuits have already been filed over these potentially deadly complications and more litigation is expected.
But why are so many men taking testosterone supplements?
As Colbert reported, "Thankfully, pharmaceutical marketers have the answer….  The numbers don't lie… or explain anything about what they mean."  In other words, the drug marketers are peddling this therapy to men touting benefits that have never been proven and for uses that were never approved.
Nearly a year after it was detailed on the Colbert Report, the Journal of the American Medical Association chronicled the aggressive, off-label promotion of testosterone replacement therapy.  A pair of articles were featured in the August 12/26, 2013 issue of JAMA Internal Medicine.
According to Dr. Lisa Schwartz and Dr. Steven Woloshin, the Low T marketing campaign used three basic strategies: "lower the bar for diagnosis (turning ordinary life experiences into conditions that require medical diagnoses), raise the stakes so that people want to get tested, and spin the evidence about drug benefits and harms."  There conclusion was stark.
There are a lot of American men.  Some are grumpy.  Some are tired.  Some may not even be interested in sex at the moment.  and all of them are aging.  This is the intended audience for the Low T campaign.  Whether the campaign is motivated by a sincere desire to help men or simply by greed, we should recognize it for what it is: a mass, uncontrolled experiment that invites men to expose themselves to the harms of a treatment unlikely to fix problems that may be wholly unrelated to testosterone levels.

– Schwarts and Woloshin, Low "T" as in "Template": How to Sell Disease
One of the ways the drug companies sold the disease was through the use of ghost writers posing as independent, objective doctors touting the benefits of testosterone therapy.  Stephen R. Braun was one of those ghost writers.  Braun reflected that, while his articles were "relatively neutral" in tone, he "knew what [he] was getting paid to do: trumpet the party line."
The fact that the articles appeared under the byline of a physician and appeared in trade magazines with no mention of the funder behind the overall effort raised the marketing value of the pieces considerably because it is likely that readers trust information that appears to be objective and free of industry influence.
Braun, Promoting "Low T": A Medical Writer's Perspective
While appearing to be "objective", Braun's articles touting Low T and testosterone therapies were nothing more than "a shill for the sponsor – an uncritical, unbalanced presentation of 'fats' that serve[d] primarily to driver people to their physicians seeking the holy grail of 'energy, positive mood, and sexuality' in the form of testosterone."
In the case of Low T and testosterone therapy, it appears that major drug manufacturers developed a solution in need of a problem.  Low T was the problem they created.  And when the approved use of testosterone therapy for "Low T" turned out to be too narrow, the drug makers went "off-label", marketing directly to men and their significant others to drive the customer not only to the treatment, but to the disease.  And now these over-prescribed and unnecessary treatments have been linked to actual disease and dangerous side effects including heart attack and stroke.
Read More:
© Copyright 2014 Brett A. Emison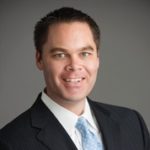 Brett Emison is currently a partner at Langdon & Emison, a firm dedicated to helping injured victims across the country from their primary office near Kansas City. Mainly focusing on catastrophic injury and death cases as well as complex mass tort and dangerous drug cases, Mr. Emison often deals with automotive defects, automobile crashes, railroad crossing accidents (train accidents), trucking accidents, dangerous and defective drugs, defective medical devices.