The third of more than 2500 pending lawsuits related to tendon injuries suffered as a result of taking the antibiotic Levaquin has ended with a verdict for the defendants. A New Jersey jury came to the conclusion that Johnson & Johnson provided adequate warnings about the potential tendon related injury risks of taking Levaquin in a verdict handed down on Friday.
Levaquin is one of the most commonly prescribed antibiotic medications in the world, often used to treat pneumonia and other infections. The medication has a always carried a warning on its label for potential tendon injuries, but plaintiffs claim that these warnings were insufficient and that Johnson & Johnson attempted to downplay tendon risks.
In 2008 the FDA slapped Levaquin and other similar medications with their strongest warning, the infamous "black box" warning, to further highlight the risk of tendon injury to both patients and healthcare providers.
The trial involved Paul Gaffney and Robert Beare, both of whom claim to have suffered ruptured tendons after taking the Levaquin.
The five week trial was the first Levaquin trial to be conducted in New Jersey state court where close to 1900 additional cases are pending.
This is the second win for the defendants out of the three cases that have been tried thus far; however, the case that was decided in favor of the plaintiffs did carry a $1.8 million award to the injured party.
Almost all of the Levaquin lawsuits pending against J&J and its subsidiary Ortho-McNeil-Janssen Pharmaceuticals have very similar allegations and injuries, making these early trials good indicators of how a potential jury will see the facts of the case and how they will react to them. These "bellwether" trails are often are the foundation for facilitating a settlement of thousands of other cases.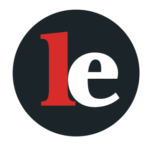 The Legal Examiner and our Affiliate Network strive to be the place you look to for news, context, and more, wherever your life intersects with the law.