Sunscreen is an essential part of a daily health routine. It protects from sunburn, keeps skin looking youthful, and reduces the risk of deadly skin cancers. But a troubling new report about several Johnson & Johnson sunscreens raises concerns that certain sunscreen products may have hurt more than they help. 
Valisure, an independent laboratory, tested 69 brands of sun protection gels, sprays, creams, and lotions and found low levels of benzene in five Neutrogena and Aveeno products. Benzene is a colorless, flammable liquid that can cause leukemia, anemia, and immune system damage. Per the International Agency for Research on Cancer, it's a known carcinogen, or substance that promotes the formation of cancer. 
It's unclear how benzene found its way into sunscreen, given that it's not an included ingredient. Johnson & Johnson said they were investigating the cause of the contamination. Some experts say the manufacturing process likely played a role. The chemical could have been produced while making some of the other chemicals used in sunscreens, like alcohol and aloe vera. All of the affected sunscreens are aerosolized, and the recall didn't include lotions or gels. If you currently own any of the below products, you should stop using them immediately. 
Neutrogena® Beach Defense® aerosol 

Neutrogena® Cool Dry Sport aerosol 

Neutrogena® Invisible Daily™ defense aerosol 

Neutrogena® Ultra Sheer® aerosol 

Aveeno® Protect + Refresh aerosol
Should consumers who have used these products be concerned? Johnson & Johnson claims that there's no reason to be worried. In its official statement on the recall, saying that "daily exposure to benzene in these aerosol sunscreen products at the levels detected in our testing would not be expected to cause adverse health consequences." Health officials have pushed back on the company's assertion, with one dermatologist arguing that there's no safe level of benzene exposure in sunscreen.
Benzene Exposure Risks
Benzene is a natural component of crude oil, cigarette smoke, and gasoline. It's highly toxic, and long term exposure can cause irreversible damage. Still, it's one of the most widely used chemicals in the United States. While it's formed naturally by forest fires and volcanoes, it can also be produced through human activity to use as a starting material to make chemicals like dyes, detergents, and pesticides. 
Breathing in benzene is the most common exposure method, but any type of contact can be dangerous. Drowsiness, tremors, confusion, dizziness, and a rapid or irregular heartbeat are all potential side effects. Exposure over a long period also increases the risk of acute myeloid leukemia, a rare blood and bone marrow cancer. Sunscreen is absorbed through the skin, the body's largest organ, and it's concerning that Johnson & Johnson customers have unwittingly applied benzene to their faces and bodies.
Sunscreen-Related Injuries
If you realize you've been using one of the recalled sunscreens, you should stop immediately and fill out this form for a refund. Potential injuries or negative effects may not be immediately apparent, so it's important to let your doctor know about the benzene exposure. If you notice symptoms, report them via the FDA's MedWatch Adverse Event Reporting program online. Because people are most often exposed to benzene through inhalation, the effects of benzene exposure through skin absorption haven't been studied in-depth. Daily sunscreen use may increase the risk of benzene side effects because the exposure is so much greater. Benzene isn't meant for human interaction or consumption, making the Johnson & Johnson test results more distressing. 
If you're injured due to sunscreen-related benzene exposure, you can seek legal action against the manufacturer to help compensate for your losses. Pogust Millrood's focus is to protect and defend those who have been injured by the misconduct of others. Our attorneys can help you determine the best possible legal options if you feel a recalled Johnson & Johnson sunscreen product has caused your illness or injury. Call us toll-free at 888-348-6787 or contact us online for more information or a free consultation.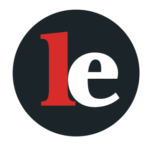 The Legal Examiner and our Affiliate Network strive to be the place you look to for news, context, and more, wherever your life intersects with the law.