Medicine has not settled whether the surgical implantation of a vaginal mesh to correct pelvic organ prolapse, in which pelvic "organs bulge (prolapse) into the vagina," is more effective than non-mesh repair. That conclusion is contained in a 15-month-old Food and Drug Administration Safety Communication. But the FDA reported one thing that medicine indeed has confirmed about the device, which also is used to treat stress urinary incontinence or the "leakage of urine during moments of physical activity." What's confirmed is that many women have suffered serious complications after receiving vaginal mesh surgery.
The FDA noted the following: "From 2008-2010, the most frequent complications reported to the FDA for surgical mesh devices for POP repair include mesh erosion through the vagina (also called exposure, extrusion or protrusion), pain, infection, bleeding, pain during sexual intercourse (dyspareunia), organ perforation, and urinary problems. There were also reports of recurrent prolapse, neuro-muscular problems, vaginal scarring/shrinkage, and emotional problems. Many of these complications require additional intervention, including medical or surgical treatment and hospitalization."
No wonder women have sought legal remedies as well as medical corrections. With nearly 30 years of experience, including a laudable track record with the most complex medical device litigation, attorneys at Reich & Binstock [www.reichandbinstock.com] have filed vaginal mesh lawsuits on behalf of their injured clients. To determine whether there is a case for recoverable damages, contact one of the firm's vaginal mesh attorneys toll-free at 1-866-LAW-2400.
Victims of this procedure deserve justice — quantifiable relief to accompany the amelioration of physical and emotional suffering — as the national law firm would have it.
The patients are not necessarily the only ones damaged. The FDA confirmed the existence of damage to the marital bond in its 2011 safety update, writing, "Both mesh erosion and mesh contraction may lead to severe pelvic pain, painful sexual intercourse or an inability to engage in sexual intercourse. Also, men may experience irritation and pain to the penis during sexual intercourse when the mesh is exposed in mesh erosion."
Accordingly, damages also may be recoverable in a vaginal mesh lawsuit for the mesh surgery's impact on the marriage, which, in the law, is characterized as the loss of consortium.
Washington learned that something was seriously wrong with the vaginal mesh procedure years ago, as women began reporting their complications to the FDA. An FDA public health notification four years ago stated that the number of "adverse events" that POP and SUI surgical mesh patients reported to the FDA numbered more than 1,000 for the previous three years. From 2008 through 2010, "the FDA received 2,874 additional reports of complications associated with surgical mesh devices used to repair POP and SUI."
Those reports to the FDA have represented but a shovel-full of pain scooped from an avalanche of injury. Something has to give.
The path to just compensation for such women, and in some cases for their spouses as well, begins with a free-of-charge consultation with a vaginal mesh attorney. If there is an entitlement to compensation, Reich & Binstock can provide the experienced legal team you will want to have on your side.
In the meantime, medical science may inspire changes in public policy that, in turn, may foster copious revisions in treatment and stricter government oversight, as Louisiana State University's urology department reported July 22 in its review of recent medical literature.
The review reads, in part, "Transvaginal mesh used for POP repair may be associated with adverse sequelae, such as erosion, extrusion, and infection. Additionally, there is concern regarding potential long-term outcomes such as dyspareunia, chronic pelvic pain, and vaginal distortion, which may occur even in the absence of frank extrusion. Recent warnings by the Food and Drug Administration regarding adverse events after transvaginal mesh implantation have led to a call for an increase in the premarket testing and postmarket surveillance of these products. … Furthermore, the recent warnings regarding mesh placement may lead to a greater level of regulation of these products."
Medicine has its faulty vaginal mesh remedy. The law has one, too.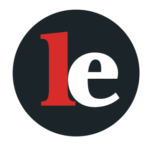 The Legal Examiner and our Affiliate Network strive to be the place you look to for news, context, and more, wherever your life intersects with the law.