Eight months after his death, scientific researches confirmed that former National Football League (NFL) linebacker, Junior Seau suffered from a degenerative brain disease known as chronic traumatic encephalopathy (CTE).
CTE is caused by repeated head injuries, such as concussions. Symptoms of CTE include impulsivity, forgetfulness, depression, and sometimes suicidal idealization.
Seau committed suicide last May.
In an exclusive interview with ABC News, Seau's family said they saw him take a long descent into depression in the last few years of his life. Seau's ex-wife, Gina, whom he remained friendly with, said the former NFL player had difficulty sleeping and became withdrawn and "emotionally detached".
After his death, Seau's family donated his brain to science to be studied by neurologists at National Institutes for Health. The institute is conducting a study on traumatic brain injuries and football players. More than 30 former NFL players have been diagnosed with CTE.
The team that examined his brain did not know it belonged to Seau, but were able to recognize CTE by the cellular changes in the brain.
Seau's death happened less than a month after another former NFL player, Ray Easterling, took his own life. Easterling also suffered from depression and dementia in the years following his retirement.
This recent revelation may add some fuel to the fire that the league is under with the concussion lawsuits brought on by retired players. Roughly 4,000 retired NFL players are claiming the league failed to properly protect them from the long-term dangers of repeated head trauma.
The NFL refutes these allegation and advises they are doing everything they can to protect players. The league is also currently providing financial assistance to the research studies involving players and CTE.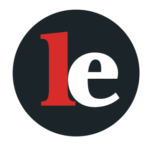 The Legal Examiner and our Affiliate Network strive to be the place you look to for news, context, and more, wherever your life intersects with the law.