Patients and family members must know the signs and symptoms of shunt malfunction or infection and the importance for emergent medical evaluation. Speak out-Speak Loudly-Make Sure Your Concerns are Heard and Responded to.
What Is a Ventriculoperitoneal shunt (VP shunt)? A VP shunt is a surgical procedure which is done to relieve increased pressure cause by a fluid buildup on the brain, called hydrocephalus. The fluid around the brain and in the spinal column is calls cerebral spinal fluid (CSF). The buildup of fluid causes pressure on the brain; if there is too much pressure or the increased pressure is present for too long, there can be damage to the brain. A surgeon places a tube in one of the fluid-filled chambers inside the brain called ventricles which allows the fluid to drain into the abdomen and relieves the excess pressure on the brain.
What Causes Hydrocephalus? There are many causes of Hydrocephalus, including congenital causes, infection, bleeding, a traumatic head injury, mass lesions or tumors.
What are the Symptoms of Hydrocephalus? Some of the symptoms of Hydrocephalus may include headache, personality disturbances and loss of intellectual abilities, reduced activity, drowsiness, neck pain, blurred vision, double vision, difficulty walking, irritability, vomiting, or abnormal eye movements.
What are the Complications of a VP shunt? There are serious and long-term complications of VP shunting including bleeding under the outermost covering of the brain (subdural hematoma), infection, obstructions, stroke, shunt failure, mechanical failure, fluid accumulation in the abdomen or abdominal organs may be injured. If too much fluid is taken off, patients may have severe headaches, often with nausea and vomiting, whenever they sit up or stand.
The most common cause of shunt failure is infection, which is also associated with an increased risk of seizure disorder, decreased intellectual performance, and an increase in the long-term mortality rate. The patient's age, cause of the hydrocephalus, previous failure of the shunt and how long the shunt surgery was are all risk factors for an infection of the shunt.
(See: Medical Disclaimer)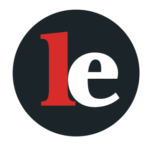 The Legal Examiner and our Affiliate Network strive to be the place you look to for news, context, and more, wherever your life intersects with the law.