If you receive epidural steroid injections for back pain, you may be concerned as you read, watch, or listen to the news about the fungal meningitis outbreak. The following may relieve some of that concern, but if you suffer symptoms of fungal meningitis, please seek medical care immediately. The CDC indicated in a joint teleconference with the FDA last week that early identification and treatment can affect a patient's outcome.
So what are the symptoms of fungal meningitis? In the aforementioned call, Dr. Park of the CDC said symptoms may include:
– fever;
– nausea;
– a new headache or one that gets progressively worse; and
– stroke-like symptoms.
The latter is because fungus can cause a blood vessel to clot, according to Dr. William Schaffner, who spoke with CNN's Miriam Falco on Saturday. Schaffner added chills and stiff neck to the list of symptoms.
Dr. Park said some symptoms may be mild and atypical of meningitis. He prefaced the list by nothing that meningitis-infected patients have been exhibiting symptoms anywhere from one to four weeks after their epidural steroid injection.
How long ago would I have had to receive my injection to possibly be affected by this outbreak?
NBC News reported on Monday that the contaminated steroid injection (or methylprednisolone acetate) in question dates back to May 21, 2012.
I heard that New England Compounding Center (NECC) recalled three lots of the defective drug. What are the lot numbers and how do I know if I was given an injection from one of those lots?
The lot numbers are:
Methylprednisolone Acetate (PF) 80 mg/ml Injection, Lot #05212012@68, BUD 11/17/2012
Methylprednisolone Acetate (PF) 80 mg/ml Injection, Lot #06292012@26, BUD 12/26/2012
Methylprednisolone Acetate (PF) 80 mg/ml Injection, Lot #08102012@51, BUD 2/6/2013
You are more likely to have received a tainted injection if you live in one of the 23 states that received the contaminated product. They include:
| | | |
| --- | --- | --- |
| California | Michigan | Pennsylvania |
| Connecticut | Minnesota | Rhode Island |
| Florida | North Carolina | South Carolina |
| Georgia | New Hampshire | Tennessee |
| Idaho | New Jersey | Virginia |
| Illinois | Nevada | Texas |
| Indiana | New York | West Virginia |
| Maryland | Ohio | |
How many people could have received an injection with the contaminated product?
USA Today reported Monday evening that the number could reach as many as 13,000 people.
I receive epidural steroid injections, but I don't get them in the back. Am I safe?
The same USA Today article said that people may have been infected with meningitis if they were injected in the knees, shoulders, or other body parts.
I think I may have received a contaminated steroid injection. What should I do?
Contact the facility where you received the injection, but please note that the CDC has asked healthcare providers to notify patients who may have received an injection from one of the contaminated lots.
For a detailed list of healthcare facilities that received NECC's recalled lots, please visit the CDC's map here.
As mentioned above, if you experience fungal meningitis symptoms, seek immediate medical treatment.
If I have fungal meningitis, is it contagious?
The type of meningitis that afflicts those who were injected with the contaminated steroid shots is not contagious, but do others in your city or state a favor by reporting it to the FDA here. You may just help save a life.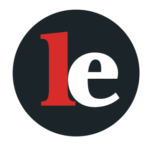 The Legal Examiner and our Affiliate Network strive to be the place you look to for news, context, and more, wherever your life intersects with the law.