The medical profession generally has attempted to gauge patients' perceptions about whether a treatment changed their health in a measurable and meaningful way. Essentially the health care industry is trying to measure something known as a "minimum clinically important difference."
The task is not as simple as it might seem because so many variables influence "perception," such as how far along patients are in their treatment and whether they self-report precisely what health care professionals need to know.
Nevertheless, seemingly it is not a bad thing to develop a consistent standard for measuring MCID for procedures that deal with orthopedic devices that are designed to improve the function of hips, knees, feet, elbows, wrists and so on — including metal-on-metal hip implant procedures.
This sounds interesting. The U.S. Food and Drug Administration discussed the challenges of developing such a metric in orthopedic-device medicine at its public meeting Nov. 27-28 at the FDA's Silver Spring, Md., campus. People who design and implement these medical devices were expected to be there, along with other industry representatives. Naturally, there would be a strong regulatory contingent and experts from academia.
Imagine what the orthopedic MCIDs would show about the perceptions of a lot of metal-on-metal hip implant recipients. Imagine what many of them would report about the device failure, the pain, the corrective procedures, the pain, the complications, and the pain.
Some of those patients are Reich & Binstock clients in metal-on-metal hip implant lawsuits. The agony of their odyssey is off the chart, but so is their satisfaction when they find, through the judicial process, the justice they deserve.
When these devices fail, the medical device litigation team at Reich & Binstock helps victims to recover their damages:
Biomet M2a Hip Implants
Biomet M2a-Magnum
Biomet Regenerex
Birmingham Hip Replacement
Birmingham Hip Resurfacing (BHR) system
DePuy ASR™ XL Acetabular System
DePuy ASR™ Hip Resurfacing System
DePuy Pinnacle Acetabular Cup System
DePuy PINNACLE ULTAMET Metal Liner
Portland Orthopaedics Ltd. M-COR Modular Hip System
RingLoc + Modular Acetabular System
Stryker Hip Implants
Wright CONSERVE Total Resurfacing Hip System
Wright PROFEMUR Hip Implant
Zimmer Durom Cup
Zimmer Continuum Acetabular System
The U.S. Food and Drug Administration describes some of the adverse reactions: "There are some case reports of the metal particles causing a reaction around the joint, leading to deterioration of the tissue around the joint, loosening of the implant and failure of the device… In addition, some metal ions from the implant may enter into the bloodstream."
There have been "a few recent case reports" of patients with metal-to-metal hip implants developing a condition called metallosis. Metallosis is a reaction to these ions in which sufferers experience medical problems that might be related to their implants, including effects on the nervous system, heart and thyroid gland.
Don't let the words "some" and "few" obfuscate the nature and incidence of these serious problems.
Johnson & Johnson's DePuy Orthopaedics voluntarily recalled its ASR™ XL Acetabular Hip System in August 2010, as the FDA explained, "because of new, unpublished data from the UK joint registry indicating the revision rates within 5 years were approximately 13 percent."
If that seems a little high, then, "Baby, you just ain't seen nuh-nuh-nuh-nothing yet."
Dealing with large-diameter metal-on-metal total hip replacements as a whole, two European organizations chimed in. The British Hip Society and the British Orthopaedic Association issued a joint statement in regard to "well researched and audited results of these devices," which were presented at the society's annual conference held March 2-4, 2011.
"There was a predominance of the ASR XL device, which has been withdrawn, but large diameter MOM devices from other manufacturers may also be showing similar results," the statement read. "The presented results show a higher than anticipated early failure rate. These range from 21 percent revision rate at 4 years (potentially rising to 35 percent if all currently known painful implants progress to revision) to 49 percent at 6 years for the ASR XL device. Other devices have a revision or impending revision rate of 12–15 percent at 5 years."
DePuy's recall has not been the only recent one. For instance, there was a preceding notable domestic metal-on-metal hip recall "because the instructions for use/surgical technique instructions were inadequate," as the FDA explained.
Zimmer Inc. announced in July 2008 that it would "suspend marketing and distribution of the Durom Cup in the U.S., while we update product labeling to provide more detailed surgical technique instructions and implement a surgical training program for U.S. surgeons."
How does a patient know when something is seriously wrong? Symptoms of a metal-on-metal hip implant failure "may include hip/groin pain, local swelling, numbness or changes in your ability to walk," according to the FDA. "There are many reasons a patient with a metal-on-metal hip implant may experience such symptoms and it is important that you contact your surgeon to help determine why you are having them."
Ideally, patients' perceptions of the efficacy of medicine's corrective treatments, and of the industry's methods of atonement, will be satisfactory.
On a separate track, recalls and the collection of failure rates are significant steps; nevertheless, they don't compensate for the harm caused by a defect either in design, labeling, surgical procedure or manufacturing. They don't hold anyone accountable either.
If you are a victim of a metal-on-metal hip implant failure, you may be entitled to recover damages. The law has a judicial process that can measure and compensate you for what you endure. The experienced metal-on-metal hip implant attorneys at Reich & Binstock can help by seeking justice on your behalf and on behalf of any victim of such an agonizing and unfortunately avoidable medical device failure.
If you have had a metal-on-metal hip implant and suffered from bone loss, an inflammatory reaction or the death of the tissue surrounding the implant — or if you have required revision or replacement surgery — you may contact Reich & Binstock for a free-of-charge consultation to determine whether there is a case. Reach a medical device failure attorney at Reich & Binstock toll-free at 1-866-LAW-2400.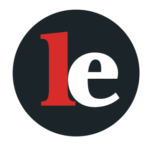 The Legal Examiner and our Affiliate Network strive to be the place you look to for news, context, and more, wherever your life intersects with the law.