Actemra (tocilizumab) is a drug used to treat moderate to severe rheumatoid arthritis (RA). RA affects over 1.5 million people in the U.S. and women are three times more likely than men to get this disease. RA is a progressive, systemic, autoimmune disease usually striking at middle age or older and mainly affecting a patient's joints. It often begins with inflammation of smaller joints in the hands and feet, but can spread to other parts of the body including the respiratory and cardiovascular systems.
Actemra is a genetically-engineered protein that specifically targets and inhibits the part of the immune system that causes joint inflammation. Actemra can be administered intravenously or by injection. It is preceded in the marketplace by similar RA drugs such as Humira (by AbbVie) and Enbrel (by Amgen). Actemra is manufactured by Genentech (part of the Roche Group) and was first approved by the FDA in 2010.
Recently, Actemra has come under increased scrutiny because new data suggests it poses a risk to the health of its users. Over 13,000 patients reported having severe adverse side effects after taking the drug. These effects include: heart attack; stroke; pancreatitis; and even lung disease. A STAT News investigation found that, since approval, the FDA has received more than 1,100 reports of deaths that may be attributed to Actemra. Although the FDA declined to comment, Dr. Jeffrey Siegel, Senior Medical Director for Rheumatology Products at Genentech, did say that the STAT investigation included "important questions that we think about all the time. We try very hard not to be complacent and to fully explore these issues."
In the spirit of exploration a quick search on the internet will reveal a 2016 safety study which showed that Actemra increased the risk of having a major adverse cardiovascular event by 5% over RA drug competitor Enbrel. Additionally, in 2017, the Roche Group itself completed an FDA required long-term safety study which aspired "to rule out a moderate increase in the risk of serious cardiovascular events with tocilizumab, e.g., stroke, non-fatal MI, cardiovascular death." Results from this study showed that 93/1538 patients taking Actemra had an adverse cardiovascular event—a 6.04% risk.
The important distinction here is that other RA drugs warn of the risk of serious cardiovascular events—Actemra does not—and in the face of this mounting evidence, the FDA remains idle, not pushing for any safety label addition to Actemra. In fact, the one and only change to Actemra's label occurred in 2011, when fatal anaphylaxis was added after two confirmed deaths. Most shockingly, instead of increasing the warnings, the FDA has increased the uses for Actemra! In 2017, Actemra became the first drug to ever be FDA approved for the treatment of Giant Cell Arthritis. This change is certainly groundbreaking, as it stands to put roughly 110,000 more people in the crosshairs of Actemra.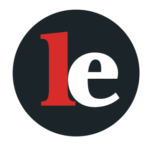 The Legal Examiner and our Affiliate Network strive to be the place you look to for news, context, and more, wherever your life intersects with the law.