For more than two years, I have been documenting the dangerous – sometimes deadly – side effects of Yaz, Yasmin and Ocella.
Despite these concerns, the FDA recently approved a generic form of the Yaz birth control pill called Vestura (marketed and sold by Watson Pharmaceuticals. Watson claims Vestura is indicated for the prevention of pregnancy and also for the treatment of moderate acne in women at least 14 years old.
Yaz manufacturer, Bayer, was issued a number of scolding letters warning Bayer against continuing misleading advertisements of Yaz touting its use for acne prevention and understating the risks of serious side effects.
You can read the Yaz warning letters here:
The active drug chemical in Yaz, Yasmin, Ocella, Beyaz — and now Vestura — is drospirenone. The drospirenone in Yaz and Vestura has been linked to serious side effects including blood clots, heart attack, stroke, pulmonary embolism, deep vein thrombosis (DVT), and gallbladder disease.
In a recently released FDA funded study that compared several different types of oral contraceptives, those that contain drospirenone were shown to increase blood clot risks by 75%. Unlike some other drugs with dangerous side effects, there are safe and effective alternatives to birth control pills containing drospirenone. This begs the question: Why are drug companies pushing newer drugs with dangerous side effects when they are no more effective than the other drugs on the market?
The obvious answer is money – Yaz alone made Bayer Pharmaceuticals $1.6 Billion in 2010.
Why do Yaz and Vestura increase the risk of blood clots, heart attack, and stroke?
The problem lies with the primary ingredient drospirenone.
Blood clotting is a normal bodily function. This function normally stops blood flow from cuts and creates scabs to stop bleeding. This function repairs damage to the skin and other body tissues. However, the chemical combinations in Vestura, Yaz, Yasmin and Ocella can cause abnormal blood clotting. This results in blood clotting when it is unnecessary and inside the blood vessel, vein or artery.
These abnormal blood clots can break away from the blood vessel on which they formed. When these clots break away they travel through the blood stream and can form a blockage or become lodged inside the heart itself. This blockage can starve the flow of blood and cause a heart attack.
If the blood clot lodges in the brain (rather than the heart), it can result in a stroke.
If the blood clot lodges in the pulmonary artery that supplies blood to the lungs, it can result in a pulmonary embolism (or PE).
Ongoing Yaz Litigation
Thousands of women have sued Bayer, which makes Yaz, due to the serious side effects listed above.
Thousands of these cases have been consolidated for pre-trial work up in Multi-District Litigation (MDL) pending in the United States District Court for the Southern District of Illinois.
"MDL" is shorthand for "multi-district litigation". Many people may refer to an MDL as a "class action", but there are some important differences between an MDL and a class action.
In a class action, only a few people (the class representatives) sue on behalf of a large number of other people (the class). In multi-district litigation, each individual plaintiff maintains his or her own claim.
Although some states have MDL litigation, most MDLs occur in federal court. For MDLs like Yaz, the process begins when users of the drug begin experiencing dangerous side effects. As these users become injured from this dangerous drug, they begin filing lawsuits across the country. Because these lawsuits each involve similar claims (defective and dangerous drug) and similar injuries (dangerous side effects including heart attack and stroke), the federal court will consolidate all of the claims in front of one judge.
Once the MDL court has been established, all new cases involving the same drug (Yaz or Yasmin) will be transferred to the MDL court. The idea is to have a small number of experienced attorneys handle the pre-trial proceedings for all MDL claimants.
The first Yaz birth control lawsuits from the MDL are expected to go to trial in January 2012.
Health Impact for Women
Despite the FDA warnings and documents side effects, Bayer, and now Watson Pharmaceuticals, are doubling down on these dangerous drugs and putting their own profits ahead of women's health and safety.
[More on Vestura and Yaz Side Effects and Risks]
Read More:
(c) Copyright 2011 Brett A. Emison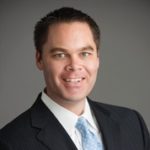 Brett Emison is currently a partner at Langdon & Emison, a firm dedicated to helping injured victims across the country from their primary office near Kansas City. Mainly focusing on catastrophic injury and death cases as well as complex mass tort and dangerous drug cases, Mr. Emison often deals with automotive defects, automobile crashes, railroad crossing accidents (train accidents), trucking accidents, dangerous and defective drugs, defective medical devices.