The Food and Drug Administration (FDA) has sent several warning letters to Bayer HealthCare Pharmaceuticals, Inc. for what the FDA termed "misleading" advertising spots it found "particularly troubling" because they served to "undermine the communication of important risk information, minimizing these risks and misleadingly suggesting that Yaz is safer than has been demonstrated by substantial evidence or substantial clinical experience."
In the 8-page FDA Warning Letter regarding Yaz dated October 3, 2008 two TV ads were cited as overstating the efficacy of the drug and minimizing the risks and side effects associated with using Yaz. Yaz related lawsuits allege that the warnings were inadequate in fully describing the potential side effects including heart attacks, strokes, gallbladder disease, deep vein thrombosis, pulmonary embolism, cardiac arrhythmias and sudden death. The FDA sent three letters to the makers of Yasmin and Yaz regarding the potential for hyperkalemia in high-risk patients and their failure to clarify that risk.
2003 Yaz/Yasmin FDA Warning Letter
2008 Yaz/Yasmin FDA Warning Letter
2009 Yaz/Yasmin FDA Warning Letter
Yaz and Yasmin have been very popular among young women due to Bayer's "particularly troubling" advertising targeting young women and unconfirmed "benefits" of these birth control pills.
However, these drugs — Yaz, Yasmin and Ocella — have been linked to potentially deadly side effects, including heart attack, stroke, pulmonary embolism (PE), deep vein thrombosis (DVT) and gallbladder trouble.
These serious side effects are caused by a key chemical found in Yas, Yasmin and Ocella — Drosperinone.
Learn more about Yaz and Yasmin side effects and what you can do to if you have taken these birth control pills.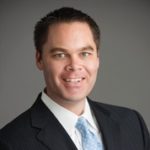 Brett Emison is currently a partner at Langdon & Emison, a firm dedicated to helping injured victims across the country from their primary office near Kansas City. Mainly focusing on catastrophic injury and death cases as well as complex mass tort and dangerous drug cases, Mr. Emison often deals with automotive defects, automobile crashes, railroad crossing accidents (train accidents), trucking accidents, dangerous and defective drugs, defective medical devices.