Clinical trials under way in the U.S. and abroad may pour data into the reservoir of research conducted on the efficacy and adverse reactions of the transvaginal mesh and of the combination oral contraceptive Yaz.
Injuries linked to each have resulted in the filing of pharmaceutical injury lawsuits.
Meshy situation
The Mayo Clinic will collect data through 2016 from pelvic organ prolapse patients treated at one of six sites based in Ohio, California, the nation's capital and Germany. "This study is designed to compare the safety and efficacy of a commercially available mesh kit used for surgical repair of anterior vaginal wall prolapse with traditional suture repair surgery," according to a summary of the clinical trial made available by the U.S. National Institutes of Health.
Researchers on March 4 stopped recruiting subjects.
Data collected through 2015, with another year of observation to go, will be analyzed to measure the clinical trial's primary outcome, which is to determine at a one-year follow-up the frequency with which mesh and suture surgeries were successful.
"Anatomical success will be measured using a composite index including: lack of specific prolapse symptoms, no interval treatment and no observed prolapse beyond 1 cm from the hymen," according to the clinical trial's authors.
The U.S. Food and Drug Administration describes pelvic organ prolapse as a condition in which pelvic "organs bulge into the vagina."
Plaintiffs in transvaginal mesh lawsuits claim that the defective medical device caused serious injury and, in many cases, re-hospitalization for additional corrective surgery.
The FDA reported that transvaginal mesh complications have included "mesh erosion through the vagina, infection, bleeding, pain during sexual intercourse (dyspareunia), organ perforation, and urinary problems," and "recurrent prolapse, neuro-muscular problems, vaginal scarring/shrinkage, and emotional problems" have been additional sources of agony.
Yaz-matazz
Bayer, the maker of the estrogen/progestin combination oral contraceptive Yaz, has sponsored a clinical trial in Japan centered on post-market surveillance of Yaz patients. Researchers on March 19 moved the study's primary data completion date from May 2017 to July 2018.
"This study is a regulatory post marketing surveillance in Japan, and it is a local prospective and observational study of patients who have received Yaz for dysmenorrhea," reads a summary of the analysis. "The objective of this study is to assess safety and efficacy of using Yaz in clinical practice. A total 3,000 patients will be recruited and followed 3 years since starting Yaz administration."
The FDA in April 2012 added to the contraceptive's prescribing information a caution signal telling health care professionals and patients that its class of drugs may be associated with an increased risk of "thromboembolic disorders and other vascular problems." These and other recently documented complications have led to the filing of Yaz lawsuits by patients who claim they were victimized by unreasonable and uninformed risks of serious Yaz side effects.
The following are adverse reactions linked to taking Yaz:
Blood clots
Venous thromboembolism (VTE)
Deep vein thrombosis (DVT)
Pulmonary embolism (PE)
Stroke
Heart attack
Death
VTE can be either a deep vein thrombosis or a pulmonary embolism. "A deep vein thrombosis is a rare but serious condition where a blood clot forms inside a vein," the FDA wrote. "These blood clots usually form in the lower leg or thigh, but can break loose and travel to other areas of the body such as the lungs. If the clot travels to the lung, it is called a pulmonary embolism, a potentially fatal condition where an artery in the lung becomes blocked."
Women who have experienced telltale complications associated either with taking Yaz or with implantation of the transvaginal mesh may be entitled to compensation. One way to find out is by requesting a free consultation with one of the experienced pharmaceutical injury attorneys at Reich & Binstock. They operate in every state. Call the law firm toll-free at 1-866-LAW-2400. Visit www.reichandbinstock.com.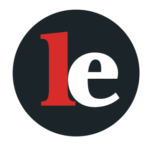 The Legal Examiner and our Affiliate Network strive to be the place you look to for news, context, and more, wherever your life intersects with the law.