Zofran (ondansetron) has been under fire in past months with two studies suggesting a link between the drug and birth defects.
In fact, the drugmaker, GlaxoSmithKline (GSK), is facing lawsuits stemming from claims that exposure to the drug Zofran during pregnancy caused babies to be born with a range of birth defects including heart defects or cleft palates.
Now, to further complicate matters, a new study by the UCLA Department of Medicine published in the journal Reproductive Toxicology, is reporting conflicting findings and did not find a link between Zofran use and birth defects. Rather, it found evidence that suggested women who took the drug were less likely to suffer a miscarriage or stillbirth.
Researchers found five heart defects and one cleft palate among 952 infants whose mother's took Zofran during pregnancy. While eight heart defects and two cleft palates were reported among the 1,286 infants born to women who did not take Zofran during their pregnancy for morning sickness.
Zofran is FDA approved to help those nauseated after chemotherapy or surgery. It is also prescribed to expectant mothers who suffer extreme morning sickness or hyperemesis gravidarum, a severe condition which can involve violent vomiting that can be so intense it can blow an eardrum, or cause cracked ribs and detached retinas.
"This is the first study describing fetal outcome for more than 1,000 exposures to Zofran in the United States," said Marlena Fejzo, an associate researcher at the David Geffen School of Medicine at UCLA. "I believe this data is critical to guide future decision-making regarding prescribing what is one of the most effective and most commonly prescribed off-label treatments for nausea and vomiting."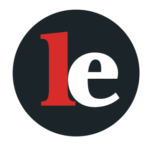 The Legal Examiner and our Affiliate Network strive to be the place you look to for news, context, and more, wherever your life intersects with the law.