The U.S. Food and Drug Administration OKd Feb. 1 adding "diabetes mellitus" to the safety labeling of Zoloft (sertraline), a selective serotonin reuptake inhibitor antidepressant. The chronic condition appears under "Other Events Observed During the Post-marketing Evaluation" of Zoloft, which, for the time being, does not mean that the drug causes diabetes.
Diabetes joins birth defects as a condition observed among those either who take the drug or who in utero are exposed to it. Hence, here is what has not changed on Zoloft prescription guidance: "Patients should be advised to notify their physician if they become pregnant or intend to become pregnant during therapy," according to Zoloft's precautions. The reason for this language is that an apparent neonatal Zoloft side effect is linked to taking the drug, and it is also at the heart of Zoloft lawsuits filed in the U.S.
Although some studies are discordant, the Zoloft prescribing information includes the following: "Infants exposed to SSRIs in pregnancy may have an increased risk for persistent pulmonary hypertension of the newborn. PPHN occurs in 1-2 per 1,000 live births in the general population and is associated with substantial neonatal morbidity and mortality. Several recent epidemiologic studies suggest a positive statistical association between SSRI use (including Zoloft) in pregnancy and PPHN."
In addition to Pfizer's Zoloft, SSRIs include Paxil, Celexa, Lexapro, Prozac, Luvox and Viibryd.
The peculiar connection between PPHN and this class of antidepressants raised federal eyebrows in 2006, when the FDA, reacting to a study published that year in The New England Journal of Medicine, "asked the sponsors of all SSRIs to change prescribing information to describe the potential risk for PPHN." The administration described PPHN as a "life-threatening lung condition that occurs soon after birth of the newborn."
The FDA explained in a public health advisory that results of the notable 2006 NEJM study showed "PPHN was six times more common in babies whose mothers took an SSRI antidepressant after the 20th week of the pregnancy compared to babies whose mothers did not take an antidepressant."
Today's SSRI labeling is somewhat of a remnant of the 2006 science. It may remain intact unless or until ongoing studies veer from a collision course toward rock-solid evidence of the increased risk of PPHN in the newborns of women who use Zoloft during pregnancy. Pharmaceutical injury lawyers, in Zoloft lawsuits and the like, assert on behalf of their injured clients that the risk is unreasonable and that SSRI manufacturers failed to warn those who regulate, prescribe, dispense and take the drug.
In more recent years, Washington shifted into neutral in regard to an association between fetal exposure to SSRIs and complications for the newborn, citing prevailing "conflicting results" from the medical scientific community.
Nevertheless, there is one very telling development. Although the FDA is treading carefully as a matter of public policy, researchers, as a matter of ethics and common sense, are not. They are striving to preclude from SSRI experimentation women who are pregnant or who may become pregnant. If this walk on empirical egg shells says nothing about the apparent increased PPHN risk that this class of antidepressants poses, then what does signal such peril? Would researchers run from a phantom risk like this?
A clinical trial that is sponsored by Case Western Reserve University is indeed a Case in point. With the University of Washington and the U.S. National Institute of Mental Health as its collaborators, the Case Western clinical trial will track the efficacy of two approaches to treating post-traumatic stress disorder. One method will consist of the solo flight of the antidepressant sertraline, and the other will include sertraline use in concert with prolonged exposure to "cognitive behavioral therapy."
The study, as of this writing, is recruiting participants ages 18 to 65 who will be interviewed at specified long-term and short-term intervals so as to reveal the extent to which one PTSD treatment or the other is working. The experiment will collect data until January 2015.
Any guesses on who ideally will not participate in this Zoloft study? Among the excluded is any "pregnant or sexually active female without adequate birth control," according to a summary of the trial provided by the U.S. National Institutes of Health.
Any woman who took Zoloft during pregnancy and whose child suffered from pulmonary complications may want to contact one of the experienced pharmaceutical injury attorneys at Reich & Binstock [www.reichandbinstock.com] for a free consultation and a determination of whether there is an entitlement to compensation. Reach the law firm toll-free at 1-866-LAW-2400.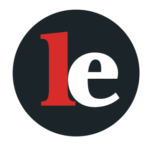 The Legal Examiner and our Affiliate Network strive to be the place you look to for news, context, and more, wherever your life intersects with the law.