There has been a lot of discussion, recently, about liability reform and whether it relates, in some way, to health care reform. Part of that discussion has centered around doctors immediately apologizing for their mistakes. Or, and here's a novel idea for the debate, how about educational forums, seminars, etc. on how to avoid making the mistakes in the first instance?
Doctors could learn a lesson from a recent article about avoiding liability in dog bite cases, by being a responsible pet owner. In 2008, dog bite claims cost homeowners insurance carriers almost $390 Million or 1/3 of all homeowners liability claims. The Insurance Information Institute noted a sharp increase in these types of claims over previous years. Some of the increase can be attributed to the general rise in heath care expenses (approximately 1/4 of those bitten require medical attention; many of those need reconstructive surgery). Also, the law is quite strict when it comes to pet owners; some states impose almost absolute liability to the homeowner, except as to a trespasser on the property. Other states impose liability if the dog has shown a propensity to be vicious, a so-called "one bite" rule. Finally, a small number of states require that an owner be negligent in controlling the dog. For the laws of your particular state, please contact the Injury Board attorney nearest you. Dog bite cases are similar to other types of personal injury cases, the perpetrator's master is responsible for pain and suffering, permanent scarring, out of pocket wages and medical, etc..
If you wish to avoid liability or, simply, to spare your neighbors or visiting friends and relatives of the pain and scarring of a vicious animal bite, there are some simple steps you can take. The Center for Disease Control suggests the following:
1. Consult with a professional when selecting a breed; some breeds of dog may be more suitable as a household pet than others.
2. Spend time with the dog before purchasing or adopting it; use special caution if there are children in the household or neighborhood.
3. Don't leave kids home alone with the dog.
4. Have the dog spayed or neutered; the article suggests that neutered dogs are three times less likely to bite.
5. Teach your dog non-aggressive tricks (the article suggests "go fetch" instead of "tug-of war").
6. Non-owners should avoid approaching strange dogs and avoid eye contact with a dog that appears threatening.
7. If your dog shows a tendency to viciousness, consult a professional who can, hopefully, help to correct the behavior.
And, of course, to avoid the cost of dogbite litigation, personally, you must purchase homeowners insurance. Most carriers offer it, ask yours for details and, like any other product or service, shop for the best coverages; choose the company that pays claims rather than fights them. Some "name" companies that offer lower pricing do not offer good claims service; in insurance, you often get what you paid for and you are almost never in good hands, if you know what I mean.
If you or someone you love has been bitten by a dog, has retained an attorney, and is pursuing a lawsuit for damages, Lawsuit Financial can provide pre-settlement funding to offset your wage loss, pay your medical expenses, or otherwise assist you through difficult financial times while your dog bite lawsuit is pending. Our unique lawsuit funding service is completely contingent on the outcome of your case; if you do not recover anything in the lawsuit, your litigation funding obligation is completely forgiven.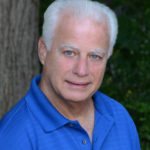 Experienced attorney, lawsuit funding expert, certified civil mediator, and award-winning author of the Zachary Blake Legal Thriller Series. The series features super-trial lawyer Zachary Blake handling "ripped from the headlines" legal and political issues of the day. The series currently consists of Betrayal of Faith, Betrayal of Justice, Betrayal in Blue, Betrayal in Black, and Betrayal High, with a sixth Zachary Blake novel due out later this year. To learn more about these topical social justice legal thrillers. please visit markmbello.com. Mark is a member of the State Bar of Michigan, a sustaining member of the Michigan Association for Justice, and a member of the American Association for Justice.