Pets. They give us unconditional love. And we love them back. They are members of the family, and we treat them as such. We do our best to take care of them and feed them. However, with more than 100-million pets overweight or obese in this country, we need to take a hard look at how we are feeding our beloved animals. Unfortunately, numerous dog food manufacturers are contributing to and profiting off of the pet obesity epidemic with misleading information on their packaging labels.
When it comes to pet food in America, while the Food and Drug Administration (FDA) generally requires manufacturers to provide feeding instructions, there is no regulation as to the amount of food each manufacturer recommends. Although the calories a dog needs to consume each day generally varies by breed and environment, pet food manufacturers have historically included one-size fits all feeding instructions on their labels that are above and beyond any reasonable recommendation for the average pet. These feeding directions are for the most demanding activity level, or what veterinarians consider a "working dog."  Yet the manufacturers are aware that the vast majority of consumers purchasing their products are doing so to feed a standard household pet.  Despite this, the manufacturers place higher feeding amounts on their labels which results in overfeeding. Not only is this misleading labeling harmful to pets, it hurts the owners as well because it forces them to purchase more food. Naturally, this increases the profits for the manufacturers at the expense of the physical well-being of the pets and pocketbooks of their owners. 
One of the dog food manufacturers involved in misrepresenting their feeding instructions is Wellpet, LLC, which manufactures dog food brands including Wellness Complete Health, Holistic Select and Eagle Pack Natural Pet Food.
Have Countless Choices Led To Misleading Labels? 
Along with keeping an eye out for manufacturers who intentionally mislead consumers, pet owners need to understand how the competition in the pet food industry has grown substantially in the last few years, swaying dog food sales.
Ten years ago, independent pet specialty stores were the places consumers purchased higher-priced pet food brands. Traditional brick-and-mortar grocers sold the lower-priced options. However, as the consumers' habits changed, the traditional grocers began selling the premium pet foods alongside the lower-priced offerings. This also led to the grocers creating their own brands to compete with the top-shelf pet food. Meanwhile, new pet food companies, seeing the potential for increased profits, continued entering the market. As more companies entered the market, multinational corporations began to take notice, and recognized the enormous profits they could earn by purchasing the family and locally owned feeding companies. Unfortunately, in doing so, they failed to maintain the higher standards of these smaller companies, all at the expense of pets and their owners.
Today, the leading dog food manufacturers include household names such as the Blue Buffalo Company, Hill's Pet Nutrition, Nestlé Purina Petcare Company, Big Heart Pet Brands, Wellpet, Diamond Pet Foods, PetGuard, and Beaphar. What many pet owners do not realize is that these brands are owned by massive corporations and even pharmaceutical companies, such as General Mills, Colgate-Palmolive Company, Nestlé, the JM Smucker Company, and others.
In 2019, approximately 36.9 billion dollars of pet food was sold, and that number is estimated to increase to around 38.4 billion in 2020. Needless to say, in their quest for ever-increasing profits, the manufacturers have caused owners to overfeed their pets, and expend millions of dollars on unnecessary food. A class-action lawsuit can hold these billion-dollar pet food manufacturers responsible for their misleading labels. It can put an end to these deceptive feeding instructions, encourage healthier pets, and help owners recoup the unnecessary funds expended as a result of the manufacturers' misconduct.
If you feel that you have been misled by a pet food product, or purchased any dog food products by Wellpet LLC, including Wellness Complete Health, Holistic Select and Eagle Pack Natural Pet Food, you might qualify as part of a class-action lawsuit. For more information, please contact Pogust Millrood at 1-888-348-6787 or fill out our online contact form.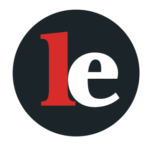 The Legal Examiner and our Affiliate Network strive to be the place you look to for news, context, and more, wherever your life intersects with the law.