A nursing home resident may be dependent on the nursing home for everything including their administration of medication, medical treatment, social interaction, toileting and nutrition. Nevertheless, until recently in Pennsylvania, a nursing home was not held to the same standard of care as a hospital. On July 15, 2010, that all changed.
In the case of Scampone v. Grane Healthcare Company, the Pennsylvania Superior Court unanimously ruled that nursing homes can be held liable under a corporate negligence theory. Scampone v. Grane Healthcare Company, 210 PA. Super 124, 11 A.3d 967 (Pa. Super. July 15, 2010). For years, there have been nursing homes that have made decisions, including the number of staff to employ, based solely on monetary motivation instead of patient needs. A large majority of nursing homes are dangerously understaffed which directly affects patient care. In Scampone, former employees testified that not only was the nursing home chronically understaffed despite complaints but that the nursing home would increase staffing levels in anticipation of state inspections and then return to its inadequate levels immediately following inspection. Scampone v. Grane Healthcare Company, 210 PA. Super 124, 11 A.3d 967 (Pa. Super. July 15, 2010). Former employees also testified that medical records were regularly altered to hide substandard care. Scampone v. Grane Healthcare Company, 210 PA. Super 124, 11 A.3d 967, 2010 (Pa. Super. July 15, 2010).
It is undeniable that corporate decisions such as staffing levels, standards of care and training are inexorably linked to the care and treatment that nursing home residents receive on a daily basis. Understaffing, lack of adequate training and hiring unskilled employees are all key elements that greatly determine the care a resident will receive. Nursing homes are a business and the majority of them are run for profit. However, when families admit their loved ones they are told that the nursing home will care for both their emotional and medical needs. At the same time as these promises are being made, nursing home companies are determining how to utilize the least amount of staff as possible to keep costs down. Those decisions are not taking your loved ones care into account.
The ability to hold a corporation liable for making a choice to put profits ahead of patients is of the utmost importance. Allowing a corporation to run a nursing home with inadequate staff and training in exchange for the nursing home making larger profits is unacceptable. It is a victory for nursing home abuse and neglect clients that they can now bring a cause of action to hold the corporation liable for the substandard care being provided to its residents. Nursing home companies must now carefully consider these types of decisions as they may be held liable for them.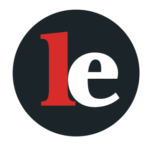 The Legal Examiner and our Affiliate Network strive to be the place you look to for news, context, and more, wherever your life intersects with the law.