I am at a loss to understand cases of nursing home abuse. I understand that taking care of elderly, sometimes helpless, sometimes demented, people is a very tough job. I understand that not many of us can do what these workers do for a living. I also understand that the media tends to sensationalize certain uncommon events and paints a picture with a very broad brush. This has the effect of making people think that all senior health care workers are abusive or uncaring. The vast majority of dedicated health care workers works for poor wages, doing a thankless job for forgotten or abandoned seniors. At the end, they are, sometimes, a senior's only friend, only source of communication. Still, despite the fact that the majority of senior health care workers are loving and appropriate care givers, incidents of abuse in nursing homes continue to occur.
Most of the time, what we call "neglect or abuse" results from a simple lack of nursing home staff interest. Staff does not provide for residents' basic needs including water, food, or a clean and healthy environment. This form of neglect can also lead to more serious forms of illnesses, diseases and medical conditions. Bed sores are a typical example of conditions that are relatively easy to prevent but far too common in many nursing centers. Seniors can develop bed sores at a higher frequency due to inactivity, the thinning of skin, poor circulation, and malnutrition.
Considering the aging of our population and the increase in seniors requiring professional care, this type of neglect, while deplorable, is not completely surprising; agencies like Citizens for Better Care, and others, have been created to combat this type of neglect by reporting about and punsihing those caregivers and nursing homes that operate below acceptable standards. The best deterrent, however, remains the ability to pursue litigation against a negligent caregiver or nursing center.
While one can sometimes understand "neglect" when a nursing center is overpopulated and understaffed with overworked caregivers, that doesn't excuse neglect. What is impossible to understand are cases of extreme abuse. One such example happened at the Filmore Convalescent Center in Ventura, CA.
In 2006, a 71 year old, non-verbal, stroke victim named Maria Arellano was repeatedly slapped, pulled around by her hair, had her neck, fingers and wrists bent, and was treated "violently in a shower chair". How do we know this, you ask? It was all caught on video! You see, visiting family members noticed bruising on Maria's body and complained to management. When management failed to investigate (according to the family), the family took matters into their own hands; they set up a hidden video camera in her room and caught the perpetrator, Monica Garcia, in the act. Garcia was criminally charged and pled "no contest' to criminal battery. A civil suit was resolved last Friday, after a 22 day trial. The center was appropriately hit for $2.75 million in actual damages and $5 million in punitive (punishment for outrageous conduct) damages.
Some of you in the so-called 'tort reform crowd' should take note of this interesting side note: Attorney Gregory Johnson, the Arellano family attorney who expertly handled this case, offered to settle the matter for $500,000. Here is Johnson take on the center's response:
"They never offered me one dime; they never offered to go to mediation, nothing. There was a lot of arrogance."
Mr. Johnson is pursuing an additional lawsuit against the same center for a different patient. Perhaps this verdict will cause management to take him a bit more seriously, this time, although, according to Johnson, no offer has been made in the other case, either.
My question of the 'tort reform crowd' is this: If nursing home abuse was capped at, say, $250,000 (the tort reform crowd's 'favorite' number), how would the legal system deter outrageous incidents of abuse of our seniors? Tort reform is a smokescreen; it is not an attempt to prevent "junk" lawsuits (a George Bush junk term) or "lawsuit abuse" (a US Chamber of Commerce abuse of language and a misleading slogan). 'Tort reform' is big business's and big insurance's attempt to prevent significant verdicts for serious injuries in serious negligence cases. The insurance industry and the Chamber want a free pass to injure and maim you or your family members without having to provide adequate compensation for future care and support. It is, pure and simply, a corporate bailout for the wealthiest segments of our economy, leaving its weakest members, the poor, injured and disabled, to fend for themselves. Shame on corporate America for these outrageous lies and shame on those of you who foolishly believe their nonsensical rhetoric.
Lawsuit Financial, the pro-justice lawsuit funding company, provides lawsuit funding in nursing home neglect cases, all over the country. We congratulate the Arellano family and Gregory Johnson on their litigation success. Hopefully, the result in this case will have national repercussions in the elder care industry; appropriate treatment of our seniors should be a very high priority in this country.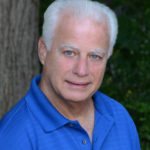 Experienced attorney, lawsuit funding expert, certified civil mediator, and award-winning author of the Zachary Blake Legal Thriller Series. The series features super-trial lawyer Zachary Blake handling "ripped from the headlines" legal and political issues of the day. The series currently consists of Betrayal of Faith, Betrayal of Justice, Betrayal in Blue, Betrayal in Black, and Betrayal High, with a sixth Zachary Blake novel due out later this year. To learn more about these topical social justice legal thrillers. please visit markmbello.com. Mark is a member of the State Bar of Michigan, a sustaining member of the Michigan Association for Justice, and a member of the American Association for Justice.