When a loved one is admitted to a nursing home, the nursing home is responsible and required to document the care they receive. This includes everything from feeding, toileting, repositioning, bathing and medication administration, to name a few. There is no denying that this can become a daunting task when there are hundreds of patients in a nursing home. The task becomes even more daunting when the nursing home is chronically understaffed. However, instead of hiring additional caregivers, medical records may be falsified to reflect that proper care and treatment was provided when it was not. The problem for patients and their families becomes proving that the records were falsified.
The Sacramento Bee newspaper recently undertook an investigation of this trend and found that "in some of the cases reviewed, those who signed medical reports did not exist or were not working the days they claimed to have performed the services. In other cases, nursing home workers say they were ordered to alter records."
This is a dangerous activity. Besides actual patient care, record keeping should be a top priority for these caregivers. Caregivers and medical personnel depend on the accuracy of these records for future care and assessment of your loved ones condition. Additionally, if you believe that your loved one is being abused or neglected, altered records may make it more difficult to determine things such as whether a patient was given inappropriate medication or properly positioned to prevent bedsores.
According to California Healthline, "some nursing home administrators have been driven to re-create medical records to hide negligence in care and to try to avoid costly lawsuits. The most common types of health record falsification include:
Covering up poor outcomes, such as when a patient dies or sustains an injury;
Staff members filling out paperwork without knowing whether treatments took place or if the information recorded is accurate; and
Inaccurate recordings of dispensed medications."
So the question becomes, how do we properly track a patient's care without fear of caregivers falsifying information? The answer may be technology. As the Sacramento Bee found, "computerized record-keeping can prevent nursing home personnel from changing entries after the fact."
Nursing homes should be required to implement software that tracks every interaction with a patient from bathing and feeding to medical treatment. This software should time stamp every action so that altering these entries at a later time would prove impossible. However, this still would not guarantee that the care recorded would in fact be provided.
Although there may not be a way to completely guarantee that your loved one is receiving proper care which is being correctly recorded, caregivers may be less apt to alter the records of a patient whose family/friends are involved in their care and therefore might pick up on such inaccuracies. As always, stay vigilant and involved in your loved ones care and report any instances that you feel may represent abuse or neglect.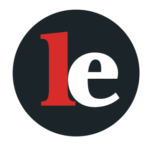 The Legal Examiner and our Affiliate Network strive to be the place you look to for news, context, and more, wherever your life intersects with the law.