A Nursing Home facility can be an extremely stressful place to work. Often, employees are working long hours and are responsible for numerous patients that have various levels of need. There is no question that employee burnout often leads to patient neglect and abuse. It seems like common sense: stress combined with an employee being overworked can directly affect their job performance. However, this needs to be particularly addressed when the individuals' job performance may have health consequences for patients.
According to a study published by the University of Pennsylvania, nurses who care for patients in nursing homes have higher burnout rates than individuals working in different professions. The study actually stated that "Nurses have long reported that their work conditions are not conducive to providing patient-centered care that is safe and of high quality.". However, when an individual is admitted into a nursing home, the nursing home promises to provide the patient with excellent care. Yet, the nursing home may not be cultivating an environment that is conducive to receiving such care. There have to be limits set on the amount of hours an individual can work and the maximum number of patients they can care for. More importantly, these limits need to be enforced. Additionally, the nursing home should have programs in place that recognize and address the signs of burnout before it adversely affects their patients.
This study also noted that "37% of nursing home nurses reported feeling burned out in their current jobs compared with 22% of nurses working in other settings." . Additionally, it found that "among nurses providing care directly to patients, 36% of nurses in hospitals and 47% of nurses in nursing homes, compared with only 21% of nurses in other settings, reported that their workload caused them to miss important changes in their patients' condition." Burnout is dangerous and can lead to abuse and/or neglect of residents.
Unfortunately, this does not affect a minority of nurses. The study found that "a substantial portion of bedside nurses in hospitals and nursing homes – the primary caregivers for patients in greatest need – reported being burned out." Nursing homes must realize that this is a real problem that needs to be addressed or else patients are going to continue to suffer the consequences.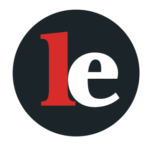 The Legal Examiner and our Affiliate Network strive to be the place you look to for news, context, and more, wherever your life intersects with the law.