Choosing a nursing home for a love one with diagnosed dementia adds additional stress to an already stressful situation. Not only are you likely worried that your loved one will receive proper medical treatment, but you may also be concerned that your loved one will receive sufficient interaction and stimulation from the staff. If your loved one is unable to communicate their desire to be included in activities or express their dissatisfaction in the amount of interaction they are receiving, it is extremely difficult to ensure they are receiving sufficient stimulation while in the nursing home. Sensory stimulation for patients with dementia and Alzheimer's disease is extremely important. It has been shown that sensory stimulation can decrease a dementia patient's agitation and calm their restlessness. This is a benefit for all dementia patients especially those residing in a nursing home where their caregivers and routine may frequently change causing confusion and agitation.
Although patients with dementia may not be able to communicate their desire for certain activities, they likely still enjoy the things they did prior to their cognitive decline. The patient who previously enjoyed listing to music, dancing or reading the newspaper, will likely still enjoy those activities. Residents in nursing homes have rights which include the right to dignity and respect. A dementia patient must be treated as a person and not as a diagnosis. These individuals must be included in activities, have daily interactions with other people and receive stimulation from their environment.
Some nursing homes have specialized dementia units that have increased security and supposedly cater to dementia patients. It is important to randomly visit these units and observe the actions of both the patients and staff. Are all of the patients sitting in their rooms or are they gathered together playing games, listening to music, watching an old movie or being read to? These are important distinctions. Dementia patients should be engaged. The nursing home should of course care for the patients medical needs but it should also focus on the individual's social and emotional needs. This type of care is part of the contract between the nursing home and the patient and the nursing home should be required to honor this promise.
If you do not feel like you loved one is receiving appropriate care and treatment in their nursing home, take steps to report it. Make sure that your loved one is being treated with dignity and respect. A resident suffering from dementia or Alzheimer's cannot be defined by their decline in cognition. The nursing home must take steps to ensure that residents are being cared for and treated in a manner that will hopefully improve their mental, physical and emotional well-being.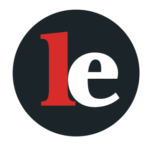 The Legal Examiner and our Affiliate Network strive to be the place you look to for news, context, and more, wherever your life intersects with the law.