In February, I discussed the liability that business and residential property owners face if someone falls on their property due to unsafe, unmaintained walkways. While it is very unlikely that icy conditions will lead to falls in the upcoming months, spring and summertime pose their own safety hazards that can cause equally dangerous falls – especially if you've been neglecting your walkways.
The freezing, harsh weather conditions of winter can damage concrete sidewalks and walkways by causing scaling, spalling, and cracking. Uneven sidewalks, surface damage such as deep cracks or loose pieces, and bumps on the surface of the walkway are a few examples of the safety hazards that can arise from this damage.
Slip-and-falls on residential sidewalks or public walkways are extremely dangerous, and can result in serious and often irreversible injuries including broken hips or pelvis, traumatic brain or head injuries, neck injuries, spinal cord injuries, fractured bones, and torn tendons.
What should you be doing to prevent slip-and-falls on your property?
The Federal Highway Administration has a list of maintenance practices for property owners that have pedestrian traffic. By implementing proper maintenance practices on your walkways, you are protecting yourself from being held liable for falls that occur on your property.
Through the implementation of three basic types of walkway maintenance, you can manage the safety of your property and decrease the risk of someone falling and hurting themselves:
Corrective maintenance refers to maintenance done once a safety hazard has emerged and been identified.
Preventative maintenance refers to maintenance done over time to prevent safety hazards from emerging.
Routine maintenance refers to the day-to-day maintenance that preserves the safety of a walkway.
If you or someone you know has slipped and fell on someone else's property, consider reaching out to an experienced premises liability attorney to discuss your legal options.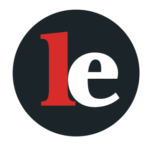 The Legal Examiner and our Affiliate Network strive to be the place you look to for news, context, and more, wherever your life intersects with the law.