Statistics released by the Office of Traffic Safety confirmed a grim reality for Nevadans: 2018 had the highest number of fatal traffic accidents in the past decade. 2018's 331 fatalities marked an over six percent increase from 2017's 311 fatalities.
Here are some of the most significant findings:
Seatbelts: Fatalities of individuals who were not wearing seatbelts rose by nearly 24 percent in the state and 42 percent in Clark County.
Pedestrians: Pedestrian deaths decreased by 18 percent, which is the first decrease in nearly a decade.
Bicyclists: Nine bicyclists died this year, which is one less than the eight biker fatalities reported in 2017.
Location: Three-quarters of Nevada traffic fatalities happened in Clark County, home of Las Vegas and by far the most populated county in the state (with over two million residents).
Nevadan law enforcement officers have already tried to minimize the number of fatalities caused by seatbelt non-compliance. For example, the annual two-week long "Click it or Ticket" campaign consists of officers pulling over and issuing citations to hundreds of drivers in the state. In 2018, 14 percent of the 534 issued citations during "Click it or Ticket" were a result of drivers or passengers not wearing a seatbelt.
While campaigns like this are undoubtedly beneficial, the rising number of fatalities indicates that larger-scale action needs to be taken. Andrew Bennett, a Department of Public Safety spokesperson, recently mentioned one potential solution related to seatbelt non-compliance: "It's currently a secondary law in Nevada. Making it a primary law is something we've been pushing for a while now. I don't want to point specifically to Nevada not having it as a primary law, but I do believe it is a factor."
This suggestion makes sense, with previous research indicating that states with primary seatbelt laws have lower fatality rates than those with secondary-enforcement laws. A secondary law means that Nevada cops can only issue citations to individuals who are not wearing a seat belt if they are stopped for a separate infraction. In other words, if a cop sees someone in a car not wearing a seatbelt, no action can be taken unless they find another reason to pull them over.
Whether or not updated seatbelt laws are the answer, we must continuously strive for success in traffic fatality reduction. 2019 is the year to do better.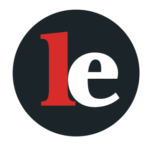 The Legal Examiner and our Affiliate Network strive to be the place you look to for news, context, and more, wherever your life intersects with the law.