While serious injuries and fatalities from a falling tree branch may seem rare, these accidents occur more often than one might think.
A few days ago some of my staff was discussing the tragic accident of Tripp Halstead, the toddler who was seriously injured during Superstorm Sandy when a tree limb fell on his head.  Tripp has endured several surgeries and although he has beaten the odds, the toddler faces a long road to recovery.
Today, I read about a similar tragedy in Louisville, Kentucky.  Thirteen-year-old Zackery Foree was riding his scooter with his younger brother when a storm moved in.  As the two boys raced home, strong winds sheared off the top of a 60-year-old rotting oak tree.  The tree toppled on Zackery pinning him against the pavement.  Not knowing Zackery was trapped under a tree, his family tried tried calling 911 to report the boy missing. Due to an overwhelming number of 911 calls reporting downed trees and power lines, the call for Zackery did not make it through.  The caller acted quickly and contacted the local police department, but by the time police arrived and neighbors found Zackery under the tree, he barely had a pulse.  Neighbors used a car jack to lift the massive limbs; police rushed him to the hospital where he died from multiple blunt force injuries.
In another article, a 61-year-old Ann Arbor, Michigan woman was hospitalized with a mild concussion and knee injury after dodging a falling tree during a storm.  The woman and her husband were walking their dog when the storm moved in. As the woman ran ahead with their dog, a tree branch ripped from its trunk and fell on her.  She was admitted to the hospital with a mild concussion and twisted knee.  Had the branch not been suspended on a car, the woman may have suffered more serious injuries.
All three of these cases emphasize how unexpected a storm can be; the degree of injuries that can result.  Often times, accidents like these could have been avoided.  Here are several reminders to help prevent similar tragedies:
Whether a home owner, business owner, or local community, regularly check for damaged, rotted, decayed, and dead trees and tree branches and remove them.
Always check trees after a storm to ensure no damage was caused that will pose future risks of injuries or death.
Trim trees with a heavy crown to lighten its weight, reducing the chances of the tree falling during a heavy storm.
Have your trees assessed by an arborist.
Summer storms are not the only times tree branches are a risk of falling.  Ice and snow can play havoc with trees.  It will be important to plan ahead and take some important precautions before the winter storm season arrives.
Taking responsible steps not only ensures your trees are healthy, but can prevent tragedies like those in recent months.  It is important to remember that even if you are unaware of a potentially hazardous tree on your property, you may still be responsible.
When a storm is imminent, do you know how to protect yourself, your family, and your property? Click here for tips from the National Weather Service.
Mark Bello has thirty-six years experience as a trial lawyer and fourteen years as an underwriter and situational analyst in the lawsuit funding industry. He is the owner and founder of Lawsuit Financial Corporation which helps provide cash flow solutions and consulting when necessities of life litigation funding is needed by a plaintiff involved in pending, personal injury, litigation. Bello is a Justice Pac member of the American Association for Justice, Sustaining and Justice Pac member of the Michigan Association for Justice, Member of Public Justice, Public Citizen, the American Bar Association, the State Bar of Michigan and the Injury Board.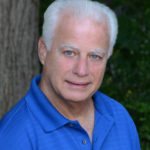 Experienced attorney, lawsuit funding expert, certified civil mediator, and award-winning author of the Zachary Blake Legal Thriller Series. The series features super-trial lawyer Zachary Blake handling "ripped from the headlines" legal and political issues of the day. The series currently consists of Betrayal of Faith, Betrayal of Justice, Betrayal in Blue, Betrayal in Black, and Betrayal High, with a sixth Zachary Blake novel due out later this year. To learn more about these topical social justice legal thrillers. please visit markmbello.com. Mark is a member of the State Bar of Michigan, a sustaining member of the Michigan Association for Justice, and a member of the American Association for Justice.